Arabian Nights Unisex fragrances by Kilian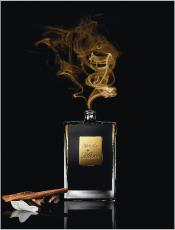 The multifaceted Arabian Nights range by perfumer Kilian Hennessy is as mystifying as it is romantic. The range includes various fragrances, which were inspired by the intense scent of oud. As the name already suggests, the fragrances are entirely dominated by the legendary Arabian Nights, which is why they disperse a natural feeling of 1001 nights. The perfumes in the Arabian Nights range are somewhat heavier than traditional fragrances, and the oud also creates an extremely profound Arabian muse, which radiates extravagance and creativity all year round.
Perfume from the hands of the master
In the perfume world, Kilian Hennessy is well-known for his high-quality unisex fragrances. The Arabian Nights fragrances, for example, are broken down into Musk Oud, Rose Oud, Incense Oud and Amber Oud. All of the creations are available in various versions, with the series also offering Gift Sets and practical Travel Sprays to take with you on the go. With the mysterious and pulsing fragrances, you can wrap yourself in unmistakeable accords the whole year round, accords virtually unrivalled in terms of their mysticism and magic. The elegant black and gold design highlights this once more.