Kure Bazaar Kosmetik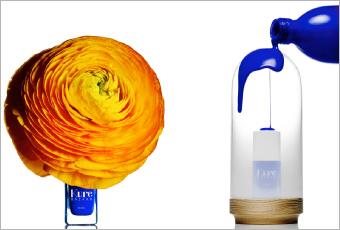 Kure Bazaar is a French cosmetics brand of the new generation that has become famous in Germany too in the last ten years thanks to its exciting, unique nail polishes. The brand's make-up is an established part of haute couture and is worn on the French catwalks together with the latest fashion trends. The nail polishes from Kure Bazaar are especially popular as they combine exciting shades with an environmentally-friendly basic concept of cosmetics production. The careful use of natural resources makes getting this make-up even easier.
Get beautiful fingernails in an environmentally-friendly way with Kure Bazaar
Harmful chemicals are consciously omitted from the formulas of the nail polishes from Kure Bazaar's wide range and replaced by extracts from grains, cotton, and other natural pulps. The application and durability of the nail polish are no different from those of ordinary cosmetics, but you can benefit from exceptional colour brilliance and exciting effects. The brand has the right nail polish for you too, which you can find at a great price in our Online Shop and so place your trust in real French cosmetics!