Fragrances of Niki de Saint Phalle
Niki de Saint Phalle
created
women's fragrances
for the first time in 1983. She saw th…
Learn more!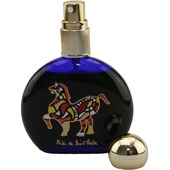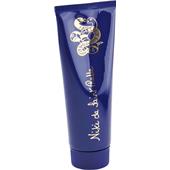 Niki de Saint Phalle Fragrances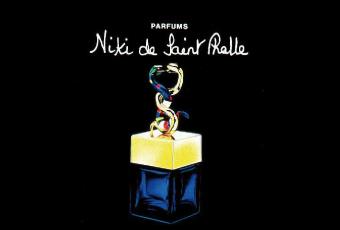 Niki de Saint Phalle created women's fragrances for the first time in 1983. She saw this as a challenge to emphasise the sensual side of a woman with her own perfume. Thus, her women's fragrances are an inspiration for sophisticated women, who like to emphasise their feminine charms with their perfume, while also radiating eroticism.
The erotic world of fragrances by Niki de Saint Phalle
The bewitching aroma of the Saint Phalle women's fragrances is shaped by the floral notes of the rose, calendula and jasmine. This is added by fine nuances of sandalwood, musk and ylang-ylang, which unite with vetiver grass, patchouli herb and amber to create a true fragrance explosion. Niki's perfumes symbolise feminine strength, which challenges men and skilfully seduces them. In order to optically emphasise this feeling, the artist designed special flacons, which are shaped by two colourful snakes devouring each other. Niki de Saint Phalle was born on October 29th 1930 in Neuilly-sur-Seine in France and became world-famous for her headstrong "Nana statues". This statues, which presented themselves as stylised women with voluptuous, round figures distinguish themselves through their many colours. The artist participated in the MoMA exhibition in New York, Amsterdam and Rome and designed the grottos in the Herrenhäuser Gardens in Hannover.