VIP Women by Playboy
Women's fragrances such as
VIP Women
are characterised by a playful sensuality. Our assortmen…
Learn more
5/5 AggregateRating
VIP Women Women's fragrances by Playboy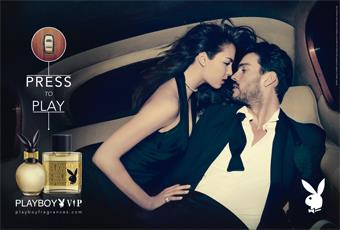 Women's fragrances such as VIP Women are characterised by a playful sensuality. Our assortment includes many different products with the same fragrance as the perfume. Whether Eau de Toilette Spray, Shower Gel, Body Lotion or Deodorant Spray. With our Playboy VIP Women products you can emphasise your femininity. Women's fragrances with the VIP perfume have made a sensation worldwide: Dive into the VIP Playboy world!
Sensual luxury for every day
All products from our VIP collection excite with their feminine scent. This is based on exquisite essences of fresh nectarine, delicate orange blossom sorbet, peony, juicy berry and love apple. Heliotrope, sandalwood, cashmere and musk create a sensual undertone. After just one spritz of this perfume, a single shower with the shower gel or one spray of the deodorant, the sensual fragrance will be noticed all day long. The VIP products from our range are true every day companions and help you show your feminine side.