To Be The King by Police
You bathe in the attention of the crowd, attract the gazes of all around you, and the world of women…
Learn more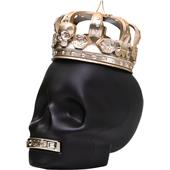 PoliceTo Be The King Eau de Toilette Spray
BP: € 548.75* / 1000 ml
5/5 AggregateRating
To Be The King Men's fragrances by Police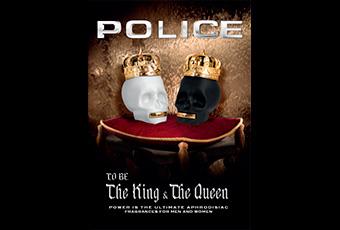 You bathe in the attention of the crowd, attract the gazes of all around you, and the world of women lies at your feet. That's everything a man would wish for, if he were king. Elegance and style go hand in hand with these expectations and turn every ordinary guy into a real social climber. Police adds a new note to the range of men's fragrances with the perfume To Be The King. Aromatic, rich and bold, this masculine fragrance sets itself apart from the masses.
Fragrance creations fit for a king
To Be The King is a charming and seductive perfume that seems modern and casual. Police specialises in an exciting mixture that combines many distinctive components with each other. Resin, forest moss, cashmere wood and musk build a masculine framework. This is adorned with orange blossom water, tonka bean and lavender. A splash of absinthe adds total seduction. The perfume smells elegant and exclusive from the first spray and creates an aura that will fascinate. **Men's fragrances have rarely smelled so exquisite! With To Be The King, Police has managed to encapsulate a whole motto in a perfume, presenting the man with the chance to make a royal entrance.
In addition to the select notes of the perfume, it also comes in a particularly attractive bottle. The skull, decorated with a golden crown, also reflects the element of coolness amongst men's fragrances.