Fragrances of Replay
The
Replay fragrances
rock and have give the perfume from the brand of the same name unforget…
Learn more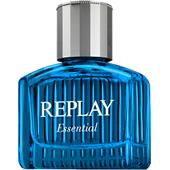 ReplayEssential Man Eau de Toilette Spray
BP: € 239.33* / 1000 ml
5/5 AggregateRating
Replay Fragrances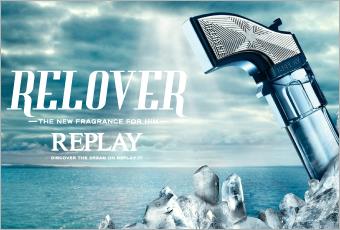 The Replay fragrances rock and have give the perfume from the brand of the same name unforgettable cult status. The aromatic fragrance compositions enjoy great appreciation in circles of cool cosmopolitan types. Each perfume is distinguished by an unmistakable fragrance that gives its wearer a high level of stylish elegance.
Fragrances for social climbers
The aromatic fragrance compositions from the Replay brand are real eye-catchers that are shaped by ambition and coolness. Climbers with a love of adventure and freedom have come to the right place with these fragrances. After a stressful working day, your suit should be placed in the corner: instead, you can surround yourself in a calming and animating fragrance that will ensure good spirits and well-being.