Eau de Rochas Homme by Rochas
Men's fragrances like the
Eau Rochas Homme
perfume possess a masculine radiance. Our collecti…
Learn more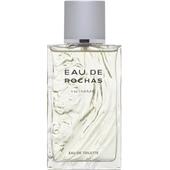 RochasEau de Rochas Homme Eau de Toilette Spray
BP: € 669.50* / 1000 ml
5/5 AggregateRating
Eau de Rochas Homme Men's fragrances by Rochas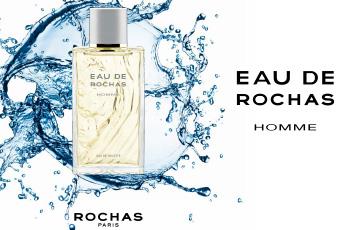 Men's fragrances like the Eau Rochas Homme perfume possess a masculine radiance. Our collection comprises countless items from the Rochas brand which contain the fragrance of the same name. No matter which product you go for: this Rochas product range has enjoyed incomparable success worldwide. The many various items are absolutely indispensable in any man's bathroom nowadays.
Varied range with masculine radiance
Men's fragrances like the Eau Rochas Homme perfume have drawn men under their spell across the globe. The success of the perfume has brought many other products after it which are based on the same fragrance. This is composed of essences of lime, mandarin, lemon and bergamot. With delicate hints of coriander, freesia, jasmine, wild rose and lily, the empathetic characteristics of the modern man are highlighted. Vetiver, amber and cedar wood create a dominant undertone that symbolises the strength of the male gender.