+GIFT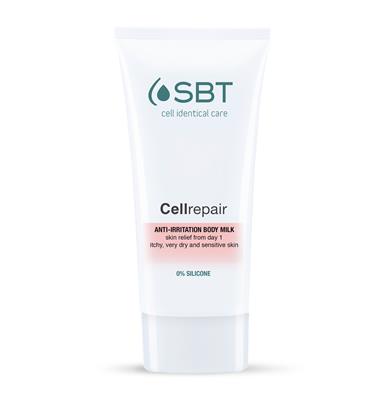 Your gift
Zu Ihrer SBT Bestellung ab 30 € schenken wir Ihnen eine SBT Cellrepair Anti-Irritation Body Milk 50 ml!
Discover now
Auswahl erfolgt zufällig und nur solange der Vorrat reicht.
SBT Sensitive Biology Therapy Skin care
SBT Sensitive Biology Therapy - Anti-Ageing Skin Care range with immediate effect
The SBT Sensitive Biology Therapy luxury cosmetic combines very compatible, highly active ingredients to create effective anti-ageing care. The Cell Life Youther Complex contained in all products increases moisture content and elasticity in the skin. The result is a visibly improved skin structure which will let your complexion radiate youthfulness. The care range consists of a total of 31 products and covers all demands of an effective, caring cosmetics. Gently cleansing care products thoroughly free your skin of dust, dirt and excess sebum. Activating serums and gels stimulate cell regeneration and ensure a fresh complexion. Nutritional masks and rich creams allow for optimal care and let stressed out skin regenerate. Innovative products, such as the CellLife Activation Serum, consist of 97 per cent organic, skin-suitable ingredients and are therefore ideally suited to highly sensitive skin. A highly-effective cell nutritive solution ensures significantly increased cell regeneration and improves skin's ability to absorb subsequent care. As well as care products for your face, the range also includes high-quality beauty highlights for your body and hands, as well as the eye and lip areas. All SBT Sensitive Biology Therapy products are free of silicone, parabens and fragrance. As a world first in cosmetics, the luxurious formulas of the range are not based on water but on the Cell Life Youther. The skin-suitable cell nutritive solution creates visible anti-ageing effects, since they give you everything you need for youthful skin. The innovative care range was designed in co-operation with the La Prairie Group of Prof. Volker Steinkraus (Founder of the Dermatologikum Hamburg).