Boucheron perfume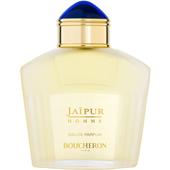 BoucheronJaïpur Homme Eau de Parfum Spray
€ 68.71
/ 100 ml
BP: € 687.10* / 1 l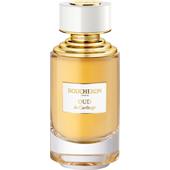 BoucheronGalerie OlfactiveOud de CarthageEau de Parfum Spray
€ 162.95
/ 125 ml
BP: € 1,303.60* / 1 l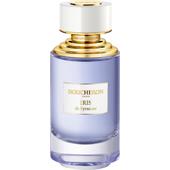 BoucheronGalerie OlfactiveIris de SyracuseEau de Parfum Spray
€ 162.95
/ 125 ml
BP: € 1,303.60* / 1 l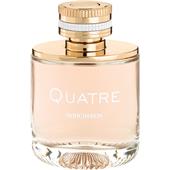 BoucheronQuatre Femme Eau de Parfum Spray
€ 35.81
/ 30 ml
BP: € 1,193.67* / 1 l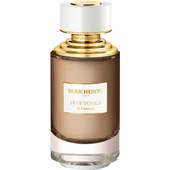 BoucheronQuatre FemmeIconicEau de Parfum Spray
€ 35.81
/ 30 ml
BP: € 1,193.67* / 1 l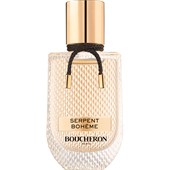 BoucheronSerpent Bohème Eau de Parfum Spray
€ 39.95
/ 30 ml
BP: € 1,331.67* / 1 l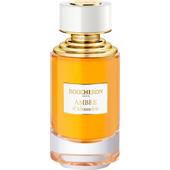 BoucheronGalerie OlfactiveAmbre d'AlexandrieEau de Parfum Spray
€ 162.95
/ 125 ml
BP: € 1,303.60* / 1 l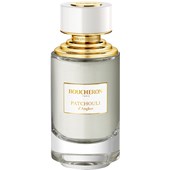 BoucheronGalerie OlfactivePatchouli d'AngkorEau de Parfum Spray
€ 138.88
/ 125 ml
BP: € 1,111.04* / 1 l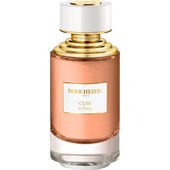 BoucheronGalerie OlfactiveCuir de VeniseEau de Parfum Spray
€ 162.95
/ 125 ml
BP: € 1,303.60* / 1 l
4,5/5 AggregateRating
Boucheron perfume – exquisite fragrances since 1858
The Boucheron brand was founded by jeweller Frédéric Boucheron in Paris and is named after its creator. Boucheron was the first to open a jewellery shop on the famous Place Vendôme in 1893. Exclusive and high-quality jewellery has been the brand's core business right up until today. However, there is also perfume from Boucheron
What characterises the Boucheron brand?
The appealing fragrance creations by Boucheron also express what the jewellery stands for: exclusivity, elegance and luxury. Boucheron perfume is the olfactory essence of the brand – dedication, timeless beauty and creativity are embodied in the fragrances. Anyone who wears a Boucheron perfume is emphasising their own style and gives their entire look a certain something extra.
What makes Boucheron perfume stand out?
Boucheron perfumes feature carefully selected and perfectly coordinated fragrance notes. Floral and fruity notes contrast with woody, spicy and oriental accords, bringing multifaceted depth. The complex perfumes are harmonious on the nose and leave a pleasant fragrance on the skin, which will wow the wearer as well as her beau.
Even the bottles of Boucheron perfume are remarkable. Filigree glass creations with engravings, embellishments and a distinctive design turn the fragrances into coveted objects, that look good in both the bathroom and on the dressing table.
Which products are in the Boucheron fragrance range?
The range features Eau de Parfum by Boucheron as well as Boucheron Eau de Toilette. Included in the fragrance range are:
Boucheron perfume offers not only women's fragrances and men's fragrances but also has a gender-neutral fragrance in the range in the form of the Gallerie Olfactive scent.
Shop Boucheron perfume at parfumdreams
You can buy perfumes by Boucheron in comfort at parfumdreams.de. A wide selection and great prices, which are sometimes lower than the manufacturer's recommended retail price, make buying perfume a pleasant experience.
Numerous other brands and perfume items are also available at parfumdreams – it's worth a browse.