Hand sanitiser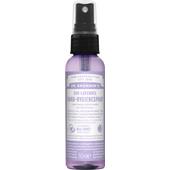 Dr. Bronner'sBody care Lavender Hand Hygiene Spray
€ 6.26
/ 60 ml
BP: € 104.33* / 1000 ml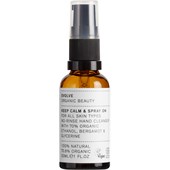 Evolve Organic BeautyHand & Foot Care Hand Sanitiser Keep Calm & Spray On
€ 4.70
/ 30 ml
BP: € 156.67* / 1000 ml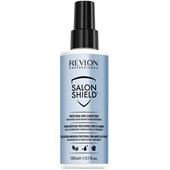 Revlon ProfessionalSalon Shield Professional Hand Cleanser Spray
€ 7.59
/ 150 ml
BP: € 50.60* / 1000 ml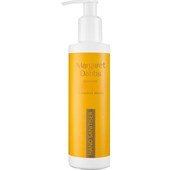 Margaret DabbsHand careFabulous HandsHydrating Hand Sanitiser
€ 25.45
/ 200 ml
BP: € 127.25* / 1000 ml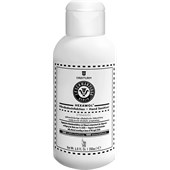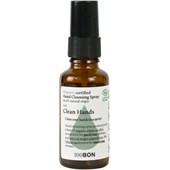 100BONAroma CareClean HandsHand Cleansing Spray
€ 6.95
/ 30 ml
BP: € 231.67* / 1000 ml
Zealots of NatureHand care Hand Cleansing Gel Mandarin
€ 4.62
/ 30 ml
BP: € 154.00* / 1000 ml
5/5 AggregateRating
Hand sanitizer – how to get hand hygiene right
There's more to good hand hygiene than just washing your hands in soap and water. Regular use of hand sanitizer, for example, an antibacterial hand gel, is also good for getting rid of contamination in the form of bacteria or viruses. Not only can these cause colds, but also gastrointestinal upsets. We pick up most pathogens via droplet infection or our hands. It's hardly any wonder, our hands touch a lot of everyday objects, doorknobs and even shake the odd hand or two.
A good hand sanitizer is the key to successful hand hygiene
It is vital to be thorough and scrupulous in cleaning your hands. Washing your hands regularly makes sense, not just when you've caught a cold, but also when waves of illnesses pop up throughout the year. An additional hand sanitizer is an excellent idea if you want to eliminate every last nasty bug.
Washing hands: Washing both hands before using antibacterial hand gel makes sense. Use a special hand soap with a suitable pH value as well as running water. Small tip: Count slowly to 20 in your head – it's the ideal amount of time for the soap to reach every area of your skin and have a targeted effect.
Dry your hands: For the sanitiser to work, you need to dry both hands well. Doing this means the hand gel will be properly distributed and you won't get any wetting gaps.
Disinfect your hands: Once you have dried your hands well, it's time for the sanitiser. A hazelnut-sized amount of disinfectant gel is often all that is needed to gently and carefully distribute the antibacterial hand gel over the hands. Don't just apply it to the palms of your hands, but also to the spaces between your fingers.
Fingertips and nails: Applying hand gel to the palms and outside of the hands is not enough, though. Also include the fingertips and nails once you've finished rubbing it into the hands. This means that all parts of the hands can be thoroughly disinfected.
Place the sanitiser in the bathroom. This means you'll get into the habit of using it. Hand gel comes in a practical pump dispenser or bottle, so it is always ready for use and you can dispense it straight after washing your hands.
Hand sanitiser gel for a clean routine
People often forget to disinfect their hands. It is crucial to clean and protect your hands, especially when colds are doing the rounds. When we rub our fingers on our faces or use our hands to put food in our mouths, bacteria and viruses automatically enter the body via the throat or respiratory tract. Washing your hands regularly and using a good disinfectant gel as part of your daily routine is essential. It's the best way of protecting yourself against infections.
You can use the same hand-washing technique as for disinfecting your hands. One hand washes the other. But make sure to rub the hand gel or sanitiser into your hands for long enough. Allow between 5 and 10 seconds. If hand disinfection dries out the hands too much, you may want to apply a rich hand cream or hand mask afterwards. They have nourishing ingredients that care for the skin and prevent skin irritations, redness and dry patches.
Buy high-quality hand sanitizer at parfumdreams
Make sure to always wash your hands and disinfect them with a hand sanitiser gel after using the toilet, blowing your nose or coming into contact with litter. At parfumdreams you will find a wide range of different products designed to help. This makes it easy to combine hygiene measures into your daily care routine.