Nail oils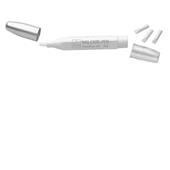 ERBECuticle care Nail Care Pen Jojoba Oil 13,5 cm
BP: € 11.43* / 1 pcs.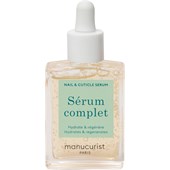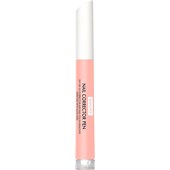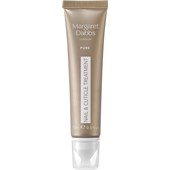 5/5 AggregateRating
Nail oils and nail care sticks: little vitamin bombs for beautiful fingers
Are you looking for a simple way to care for your nails? Nail oils and nail care sticks are helpful companions for both home and away. The formula soaks in quickly and creates a healthy appearance. Say goodbye to torn cuticles and split nails. These ingredients make your nails abound with strength:
Apricot kernel oil: it cares for dry skin and gives your nails a gentle shimmer. Microscopic tiny damaged areas on the nail plate can regenerate. This nail care oil also leaves behind its typical pleasant fragrance.
Jojoba oil: It pampers the skin and nails with moisture. In addition, its antifungal properties treat nail fungus and prevent reinfection.
Argan oil: It lies on the skin like a protective film, strengthens the nail plate makes the nail smooth.
Vitamins: Many nail oils are enriched with vitamins A, C, E and some of the B vitamins. Their antioxidant effect protects the skin cells from free radicals.
Whether you are looking for nail oil with a brush or a practical nail care stick: both versions will give your nails a healthy appearance. Even if you wear artificial fingernails, you should give your cuticles intensive care. The practical nail oil stick transforms this necessity into an enjoyable ritual. Its slim shape fits into any bag. This makes it an indispensable travel companion.
Why cuticle oil should be part of your nail care routine
If you pamper your hands regularly with a rich hand cream, you have already done a lot for your nail care. But you should not go without a nail care oil. Its formula ensures that the concentrated ingredients get precisely to the place where they have the greatest effect.
Do you suffer from problem nails? Then a cuticle oil should be a firm fixture in your nail care routine. The nail oil certainly cannot save brittle or torn areas. But with regular use, the nail will grow back perfectly. It appears strengthened and more resistant to everyday stresses.
How to use nail care oil
Nail oil comes in little bottles that look like nail polish. Apply the fragrant oil with the brush all around your nail and massage in gently. Take care to cover the entire area, including the cuticle. Treat your fingers to a rest afterwards, so that everything can soak in.
Nail oil sticks are even easier to use. They deliver exactly the right amount of oil for the skin to absorb. This shortens the absorption time and your fingers are ready to go quicker. In the meantime, would you like to treat your nails to a spa treatment? Then these little beauty helpers are indispensable companions. Are you wondering how often you should use your cuticle oil? There's no question about it: More is more! Your nails enjoy a daily application. Let the nail oil soak in overnight so that the effect can develop perfectly. But you can also use the nail care stick as and when required to great effect.
Discover nail oils and nail care sticks at parfumdreams
Brush or stick? You don't have to decide. The best thing to do is put both versions in your shopping basket at the same time. Put your cuticle oil on the bedside table so you have it ready to hand every evening. Put the nail oil stick in your handbag to sweeten your lunch break. Look forward to healthy and groomed nails you can show off.