Powdery perfume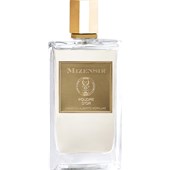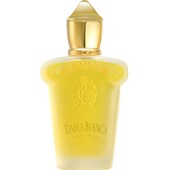 XERJOFF CasamoratiDama Bianca Eau de Parfum Spray
BP: € 3,298.33* / 1000 ml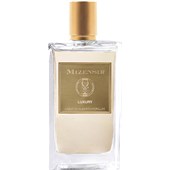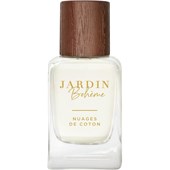 Jardin BohèmeNuages de Coton Eau de Parfum Spray
€ 31.31
/ 50 ml
BP: € 626.20* / 1000 ml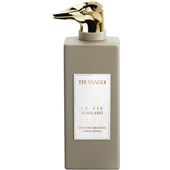 TrussardiLe Vie di MilanoAperitivo Milanese Porta NuovaEau de Parfum Spray
€ 133.10
/ 100 ml
BP: € 1,331.00* / 1000 ml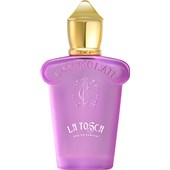 XERJOFF CasamoratiLa Tosca Eau de Parfum Spray
BP: € 3,298.33* / 1000 ml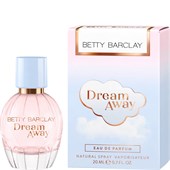 Betty BarclayDream Away Eau de Parfum Spray
€ 18.79
/ 20 ml
BP: € 939.50* / 1000 ml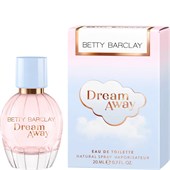 Betty BarclayDream Away Eau de Toilette Spray
€ 15.45
/ 20 ml
BP: € 772.50* / 1000 ml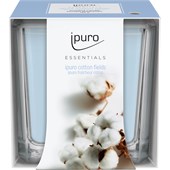 IpuroEssentials by Ipuro Cotton Fields Candle
BP: € 31.60* / 1000 g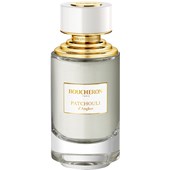 BoucheronGalerie OlfactivePatchouli d'AngkorEau de Parfum Spray
€ 158.68
/ 125 ml
BP: € 1,269.44* / 1000 ml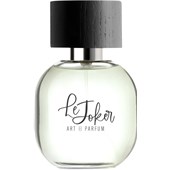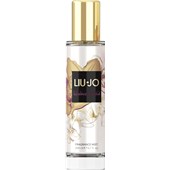 Liu•JoBody MistFabulous OrchidFragrance Mist
€ 15.66
/ 200 ml
BP: € 78.30* / 1000 ml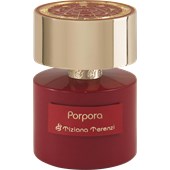 5/5 AggregateRating
Perfumes with a powdery, creamy scent – warm, soft and feminine
A powdery fragrance is classically associated with a perfume for women. Its warm, soft and harmonious character accentuates a woman's feminine side and highlights her natural beauty. Powdery fragrances harmonise beautifully with oriental, fruity and floral notes. Combined with spicy notes, they can create interesting contrasts that temper their feminine impact and make them ideal as modern unisex fragrances.
A powdery fragrance releases its effect slowly, but the intensity lasts for a very long time. As a result, powdery perfume can be used sparingly as its effect will continue to develop over a long period of time.
Powdery women's perfume with sensual notes
Soft, sensual and full of warmth – Armani Emporio She. Its powdery, fresh, oriental scent will whisk you away into a romantic fairytale world full of exoticism. The top notes of this women's fragrance offer fruity accents with lime and bergamot, while notes such as sandalwood, vanilla and jasmine bring breathtaking variety.
Already unmistakable by its crystal bottle, Valentino Donna Born In Roma has a luxurious scent that is reminiscent of a stroll through Roman gardens on a warm summer's evening. Its powdery fragrance plays with floral, fruity and woody notes that combine jasmine, berries, bergamot, vanilla and the balsamic, woody scent of guajak. This perfume with vanilla and powdery elements is specifically aimed at self-assured, stylish women, who want to showcase their natural beauty.
Powdery fragrances for men – timelessly elegant
Even if powdery fragrances for men are considered the exception, the fascinating Valentino Uomo Intense is proof that it doesn't have to stay this way. This powdery men's fragrance has a timeless, elegant character and gets its exclusive aroma from components such as iris, clary sage, vanilla and tonka bean. Sensual, warm accents come together here with masculine and unconventional notes that are perfect for the modern man.
Unisex perfume with powdery, creamy and spicy/oriental notes
The powdery fresh fragrance of Prada Les Infusions: Infusion comprises a cascade of fruity notes of mandarin with neroli, cedarwood, benzoin and iris. This composition gives the unisex fragrance a summery, elegant character that is both expressive and floral.
The impressive Prada Les Infusions: Infusion d'Oeillet, on the other hand, has a sensual, elegant character that is also soft and harmonious. Powdery notes are combined here with woody, fruity and oriental nuances of mandarin, sandalwood, patchouli, styrax and vanilla. This powdery unisex fragrance is wonderful to wear and lends itself to any occasion including everyday life, special events and adventures.
Buy powdery perfumes online at parfumdreams
Pure relaxation – an enjoyable bath with lots of bubbles and hot water. The delicate, powdery aromas of this setting are captured by Maison Margiela Bubble Bath and combined to produce this powdery, creamy unisex fragrance. Notes of pink pepper, bergamot and delicate soap, plus the scent of lavender, rose and jasmine absolute give this perfume a clean and pure feel. White musk, coconut and patchouli add a delicate, sweet touch. This powdery perfume is ideal for wearing on nights out or in your free time.
Discover powdery perfumes with soft and sensual notes and experience their fascinating effect. Order online now at parfumdreams.