Body sprays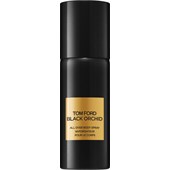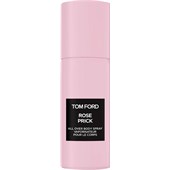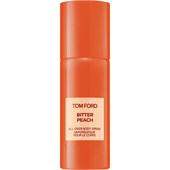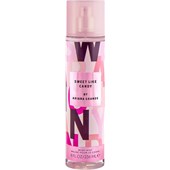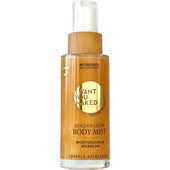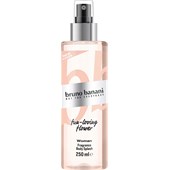 Bruno BananiWoman Fun-Loving Flower Fragrance Body Splash
BP: € 35.80* / 1000 ml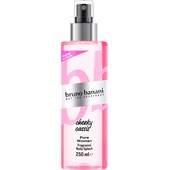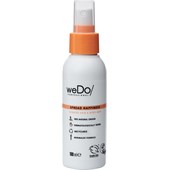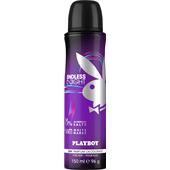 PlayboyEndless Night Deodorant Body Spray
€ 2.91
/ 150 ml
BP: € 19.40* / 1000 ml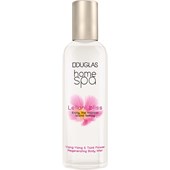 5/5 AggregateRating
Body spray: stay fresh through the day
A body spray lets you quickly give yourself a fresh boost any time you need it. They are a lighter skin care product, which makes them especially pleasant on the skin. No matter whether floral, oriental, sweet, fruity or tangy: body mist is the perfect everyday companion. If you have already found your favourite fragrance, the light texture and subtle scent of the body spray complements this perfectly.
Who should use a body spray
Some people find perfume to be too strong for everyday use. A lightly perfumed body spray is a great alternative in such cases. Because it contains less alcohol than perfume, its scent dissipates faster and is less strong. Furthermore, it is enriched with nourishing active ingredients such as jojoba oil and olive oil. In this way, the skin is hydrated with every spray of the body spray. It therefore perfectly rounds off your care routine of shower gel, body lotion and perfume. As the name suggests, the spray is not applied selectively, but to the whole body.
Smell amazing all year long with body mist
In contrast to perfume, which is often quite heavy, perfumed body spray is extremely light on the skin, making it the perfect companion for summer. As it is often made without alcohol, it does not irritate the skin if you ever break a sweat. The fine spray mist of a body mist is great for a refreshing boost when out and about or after a nice cool shower. It often comes in a compact size, meaning it fits perfectly in a handbag or rucksack.
A body mist can also adapt to your care routine in the cooler seasons. If applied after cream, its subtle scent lasts especially long. Additionally, it doesn't dry out the skin thanks to the nourishing oils it contains.
What to consider when buying a body mist
The most important aspect of a body mist is of course its fragrance. Refreshing citrus fragrances as well as floral notes are particularly suited to summer. Fruity fragrances that contain grapefruit notes are very popular too. In the winter months, oriental and spicy fragrance notes convey a particularly warm feeling. You should also consider the quantity of the bottle when making your decision. Body mists usually contain between 50 and 250 ml. This means you can try out lots of different products with the smaller sizes or go for a 250 ml bottle of your favourite body spray so you can enjoy it for longer.
What else body sprays can be used for
The fresh boost that a body spray provides is its most important function. However, its use is not just limited to the body and it can also be sprayed on hair, textiles or bed linen. This will make your room or your clothes smell so fresh all the time. Special ingredients such as CBD help soothe the skin and relax your mind. Ingredients such as chamomile and lavender also have a relaxing effect and can encourage a good night's sleep. So body mist can do a lot more than just smell good. It is refreshing, nourishing and can have a revitalising or soothing effect depending on its ingredients.
Order body sprays at great prices from parfumdreams now
Show yourself from you best side with a body spray from parfumdreams. In our range of great brands at unbelievable prices, you are sure to find the right body mist for your personal taste. Complete your beauty programme with heavenly scented body sprays that nourish your skin. Order quickly and easily in the parfumdreams online shop now.