Shower foams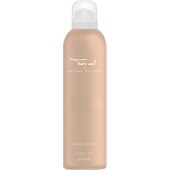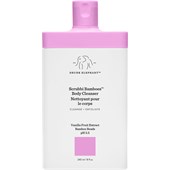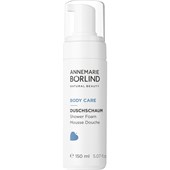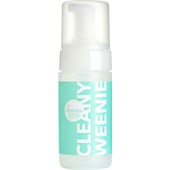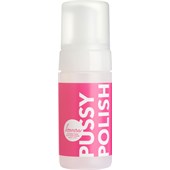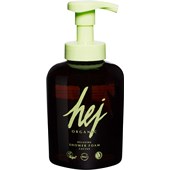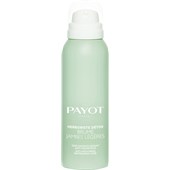 PayotHerboriste Détox Brume Jambes Légères
BP: € 309.50* / 1000 ml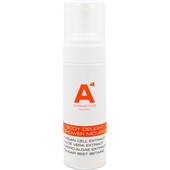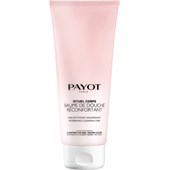 4,5/5 AggregateRating
Shower foam: Nourishing shower care for soft, smooth skin
A creamy, soft shower foam cleanses your skin gently without drying it out. It moisturises the skin and is a treat for the senses with its enchanting scent. The foam gets its airy consistency after it is shaken up. The foamy mousse is sprayed out of the dispenser by pressing a button and turns showering into a luxury experience. The delicate foam provides the skin with nourishing ingredients and leaves it with a pleasantly soft feel.
How is shower foam different to normal shower gel?
Unlike normal shower gel, shower foam has a silky, creamy consistency that feels amazing. In most cases, you also do not need to create a lather yourself with shower foam; all you need to do is press a button or use the pump mechanism and your fluffy foam is dispensed directly. After using shower foam, your skin feels wonderfully soft and supple. This is mainly due to the numerous nourishing substances it contains, including:
Almond oil
Aloe vera
Panthenol
Jojoba oil
Argan oil
Macadamia oil
Hyaluronic acid
With its refreshing or relaxing scents, the foam transforms your bathroom into your own wellness oasis. Products with valuable oils nourish and hydrate the skin intensively, which means that there is no need to used a body lotion after using them. Thanks to their special consistency, many shower gels can also be used as a replacement for shaving foam. The nourishing, light and airy foam enables a gentle and thorough shave.
In general, most products are suitable for all skin types. If you have sensitive skin, a shower foam with rehydrating lipids is a good choice. Variants with a skin-neutral pH value of 5.5 maintain the natural acid mantle of the skin. They contain nourishing ingredients like Aloe vera and panthenol, which moisturise the skin and prevent it from drying out.
Buy shower foam: Subtle scents for an increased sense of wellbeing
At parfumdreams, you will find a selection of shower foams for men and women. They are a great choice for nourishing body care and cleansing body care different skin types. The fragrances in the shower foams can have a relaxing or stimulating effect and can help to brighten your mood:
Calming scents: Shower foams containing lavender, almond or rose are a great choice for anyone looking to allow the stress of everyday life and relax with a luxurious shower.
Refreshing aromas: Citrus scents like lemon, verbena, orange or water mint have an invigorating effect. They revitalise the body on hot days or immediately after sport.
Pick-me-up: Shower foams with a fresh kick of guarana, thyme or rosemary are a great way to give your body the pick-me-up it needs.
Buy shower foam at parfumdreams
At parfumdreams, you can buy shower foams with a more bitter and spicy scent especially for men. These products contain natural aromas like herbs or extracts of oak, cedar, sandalwood and pine. Invigorating essences with a hint of citrus fruits, eucalyptus or mint provide a fresh feeling.
Tip: Many well-known brands sell gift sets with perfume, shower foam, deodorant, body cream and other care products with fragrances that are perfectly coordinated. They make an excellent gift.