Arabic perfumes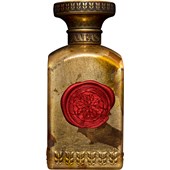 AnfasWatanRed IshqEau de Parfum Spray
BP: € 4,332.67* / 1000 ml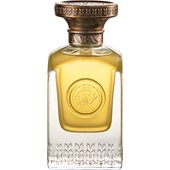 AnfasEssence Of Arabian HomeSalamEau de Parfum Spray
BP: € 3,332.67* / 1000 ml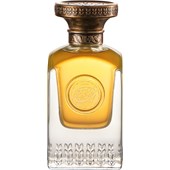 AnfasEssence Of Arabian HomeRahabaEau de Parfum Spray
BP: € 3,332.67* / 1000 ml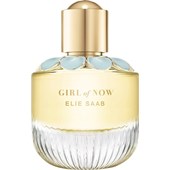 Elie SaabGirl Of Now Eau de Parfum Spray
€ 39.95
/ 30 ml
BP: € 1,331.67* / 1000 ml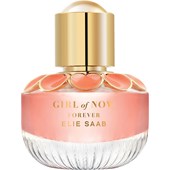 Elie SaabGirl Of NowForeverEau de Parfum Spray
BP: € 2,198.33* / 1000 ml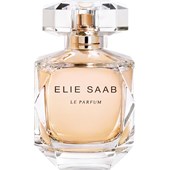 Elie SaabLe Parfum Eau de Parfum Spray
€ 41.95
/ 30 ml
BP: € 1,398.33* / 1000 ml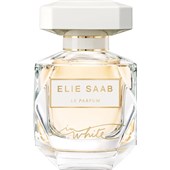 Elie SaabLe ParfumIn WhiteEau de Parfum Spray
BP: € 2,298.33* / 1000 ml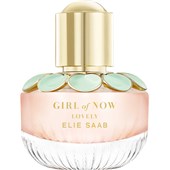 Elie SaabGirl Of NowLovelyEau de Parfum Spray
BP: € 2,198.33* / 1000 ml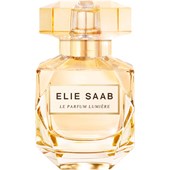 Elie SaabLe Parfum Eau de Parfum Spray
BP: € 2,298.33* / 1000 ml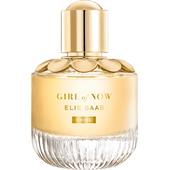 Elie SaabGirl Of NowShineEau de Parfum Spray
BP: € 2,198.33* / 1000 ml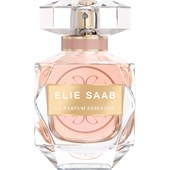 Elie SaabLe ParfumL'Essentiel Eau de Parfum Spray
BP: € 2,099.00* / 1000 ml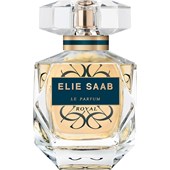 Elie SaabLe ParfumRoyalEau de Parfum Spray
BP: € 2,099.00* / 1000 ml
5/5 AggregateRating
Arabic perfumes: powerful and mysterious
Arabic perfumes usually stand out with a heavy, oriental fragrance that smells exotic and remote. They arouse desires and often have a warm aroma that makes them exude a feeling of calmness, safety and sensuality. The fragrance notes of Arabic perfumes are often spicy and wooden with a mysterious touch that comes from the balanced composition of raw materials by experienced perfumers and the exclusive ingredients.
Original Arabic perfumes do not contain any alcohol
With Arabian perfumes, both men and women underline their personalities and can rely on these fragrances for special occasions. The special thing about many Arabian perfumes is that they do not contain alcohol and therefore comply with the rules of the Islamic faith. This is especially the case when they come from Arabic manufacturers.
International designers that create Arabian perfumes often do use alcohol, because it helps the fragrances unfurl. For these perfumes from well-known producers, the designation "Arabic" refers more to their oriental fragrance rather than claiming that they actually come from the Arabic world.
Powerful and mysterious: the aromas of Arabic perfumes
Arabic perfumes are characterised by specific fragrance notes. They are:
Warm
Sensual
Floral
Wooden
Fruity
Spicy
They often exude an air of mystery, are usually very intense and captivating and make sure you are perceived as attractive and appealing. Some ingredients are very typical for Arabian perfumes:
Carnations
Cinnamon
Vanilla
Amber
Sandalwood
Patchouli
Musk
Jasmine
Saffron
Frankincense
Vetiver
Black pepper
Rose
Some of the spice notes such as cinnamon or vanilla are also known from the food industry, while other characteristic fragrances are primarily used in cosmetics and perfumes. Sandalwood, patchouli and musk are easily recognisable and ensure that the aromatic spices showcase their fragrance in new and exciting ways.
Arabic perfumes transport you to the world of the Arabian Nights
The combination of spices, wood and floral notes gives Arabic perfumes their unique character and transports the wearer into another world. Arabic perfumes tell stories, invite you to dream and are usually passionate and enchanting by nature.
Because Arabic perfumes are often a little stronger in their effect, many people prefer wearing them to special occasions, evening events or in winter rather than in summer or in the office. That being the case, it is a matter of personal preference which perfume you choose for which occasion, and depending on your taste Arabic perfumes also work well in everyday life.
Arabic perfumes for women and men
In Dubai, in Oman and in Saudi Arabia, there are long-established perfumers that have been experimenting with exotic fragrances for hundreds of years already. Just like internationally renowned producers and designers, they work with essential oils, essences and natural raw materials to compose extraordinary, unmistakeable fragrances.
Arabic perfumes are suitable for women that are confident, want to stand out and create a seductive, mystical aura through their perfume.
Men wear Arabic perfumes when they want to come across as strong and energetic and stand out with an intense, mysterious scent.
Arabic perfume as a means of expression
An Arabic perfume can be one of many perfumes in your collection which you can use when the occasion arises or at a certain time of year. Depending on taste, Arabic perfumes can of course also be suitable for everyday use, irrespective of the time of day or season.
Stylish men and confident women see Arabic perfumes as an exciting alternative to sporty or fresh fragrances and can use these products to accentuate a specific side of their personality.