Intimate care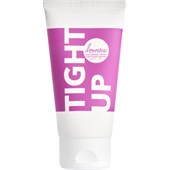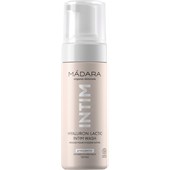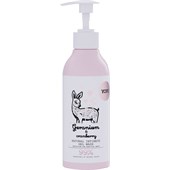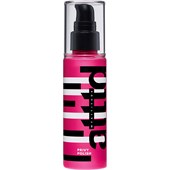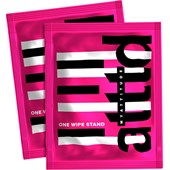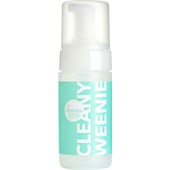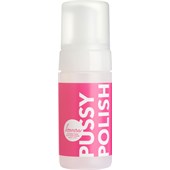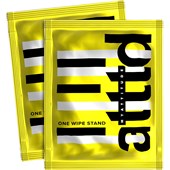 5/5 AggregateRating
Intimate personal care: Gentle products for the genital area
Pubic area skin is the most sensitive of all. To keep this area clean and free from disease, it is essential that you use the right intimate skincare. Intimate skincare products have a lower pH value than regular shower gels, creams and soaps. They are designed to meet the particular needs of the genital area and leave your body feeling clean and fresh.
pH-neutral intimate care for women
Healthy mucous membranes protect against bacteria and fungi. They supply lactic acid bacteria with nutrients. These little helpers are responsible for providing an acidic environment and protecting the vagina from infection. If the pH value is between 3.5 and 4.2, it is harder for potential pathogens to multiply.
It is important not to disturb the genital area's acidic natural barrier while washing. The vaginal flora is in balance as long as it has a low pH value. If you use anti-bacterial or perfumed soap to clean, it can change the pH value and damage the vaginal flora.
It is better to use a pH-free intimate wash that doesn't give harmful pathogens a chance. Skin cleansing and care products such as shaving foam, intimate washing lotion, or intimate care cream for the outer genital area often contain lactic acid which supports the vaginal flora environment and allows for gentle cleaning. They do not alkalize the skin and they keep its natural barrier intact.
The right intimate care for men
Symptoms in the genital area usually arise as a result of too little or too much personal care. If you wash too often, your pH balance can be off and dry out your skin. If you neglect your intimate area, you make it easy for bacteria and fungi to spread and lead to uncomfortable symptoms.
The skin on the penis is especially sensitive. Soaps with a high pH value or aggressive cleansing products can quickly lead to skin irritation down there. Uncircumcised men should take special care while washing to remove deposits and bodily fluids under the foreskin, as these are an ideal breeding ground for germs.
A wash foam or a gentle wash lotionwhich is pH-free for intimate care soothes the skin. They are used to wash the genital area daily and help prevent infections. Most manufacturers don't use parabens, sulphates, colours and palm oil.
Tip: Genital hygiene wipes are practical for travelling or out and about. They soften the skin and are sure to prevent against unpleasant smells.
Nourishing care with a special intimate hygiene cream
A normal face and a body cream is not suitable for our sensitive intimate zones. Use special intimate hygiene creams and serums after hair removal to keep genital skin free from spots, redness, and ingrown hairs. The formulations contain soothing, protective, and hydrating ingredients including:
Bisabolol: fights redness, itchiness and infections
Chamomile: alleviates infection
L-arginine: cures and regenerates
Lactic acid: balances the skin's moisture levels and has an anti-bacterial effect
Panthenol: soothes skin, gives it much-needed moisture, and reduces infection
Salicylic acid: exfoliates and protects against spots or ingrown hairs from shaving
Sanddorn: soothes sensitive skin
Squalane: locks in the skin's moisture
Vitamin A: prevents free radicals and strengthens skin's elasticity
Vitamin C: supports collagen production
Vitamin E: helps to retain the skin's natural barrier
The perfume-free formulas are gentle on skin, pH free, and relieve irritation. They improve the skin's structure and smooth its surface. To confirm they are safe to use, intimate hygiene products have been tested by dermatologists.
Tip: Anti-ageing is now an important issue in genital health. Outside the vaginal area, good skincare can help to increase pleasurable sensations and build self-confidence. A special tightening intimate care cream makes it all possible. It contains hyaluronic acid which provides skin with intensive moisture. Paracress (the 'natural botox') tightens and smooths skin in intimate areas. Substances such as pullulan can reduce wrinkles.