Foot scrubs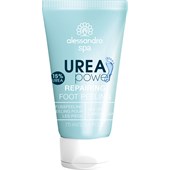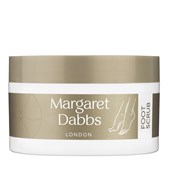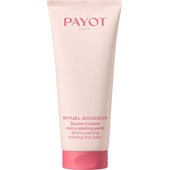 PayotRituel Douceur Baume Fondant Micro-Peeling Pieds
€ 11.95
/ 100 ml
BP: € 119.50* / 1000 ml
5/5 AggregateRating
Foot peels – gentle footcare for wonderfully soft feet
Dry and stressed feet tend to develop unpleasant cracks or troublesome hard skin. A gentle, therapeutic foot peel can help with this. Contained in a pot or a tube, the lotion is pleasantly cooling. Fine exfoliating particles, on the other hand, ensure that dead skin cells are removed during the massage.
Foot peels for the best footcare routine
A foot peel seems at first to make no difference and to be unnecessary for daily footcare. But this beauty product is essential for feet to look beautiful and cared for. It mainly treats dry skin and alleviates cracked areas. At the same time, it relieves hard skin and cracks. How to use a foot peel:
Compare and shop foot peels: Some foot peel products contain salts, rice waxes or sugar, others contain oatmeal or desiccated coconut. All the ingredients ensure that dead skin cells are removed gently yet effectively. Along with exfoliating particles, there are also nourishing essences and ingredients like shea butter, essential oils, panthenol or urea. Thanks to this combination, it is possible to make feet smoother.
Integrating foot peels into your evening routine: After an extended foot soak, the skin on the feet is excellently prepared for the rest of your footcare routine. It is best to use the peel on wet skin. This is the best way to soften areas of skin. It is now best to use the foot peel for an extensive massage. This is good for the feet and ensures the skin becomes velvety soft.
Remove the foot peel and apply cream: When the foot peel has done its job, you will need to remove the remainder with lukewarm water. After drying the feet, you can continue your beauty routine with foot creams, foot masks and foot lotions.
Goodbye hard skin – a good foot peel enables you to have beautiful feet
Everyone is familiar with it and no one likes it: hard skin. Callouses and corns always appear on the feet when dry skin meets pressure or rubbing. The skin tries to protect itself and tries to withstand the pressure and stress. Together with dead skin cells, the skin forms special skin cells, which are known as corneocytes. But if you'd prefer not to have skin like this, you need not despair.
Thanks to various footcare products like hard skin removers, foot peels and foot creams it is possible to give your feet the very best care. It is important to pay sufficient attention to footcare. Spend the evenings caring for your feet. Dry patches, hard skin and cracked areas will soon disappear. Your feet will thank you with a soft appearance all over.
Tip: Footcare doesn't have to be complicated. If a foot soak is not an option, simply use the time after your shower to pamper your feet with a foot peel. This footcare treatment often only takes a couple of minutes. Finally, rub a rich foot cream or foot butter carefully into the skin of your feet. Afterwards, your feet will feel velvety soft and cared for.
Shop foot peels for home use easily at parfumdreams
A foot peel not only delivers beautiful feet, it also provides the skin with important ingredients. These combat the formation of hard skin, whilst minimising cracked areas. A rich selection of different foot peel products is available at parfumdreams. So all feet can be cared for in the best possible way and you won't be afraid to show them off.