Neck & décolleté creams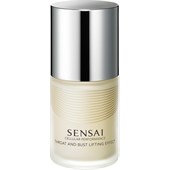 SENSAICellular Performance - Body Care Linie Throat and Bust Lifting Effect
BP: € 1,379.50* / 1000 ml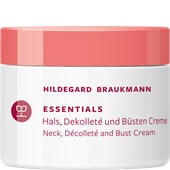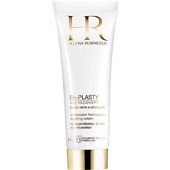 Helena RubinsteinRe-Plasty Hand, Neck & Décolleté Cream
€ 67.95
/ 75 ml
BP: € 906.00* / 1000 ml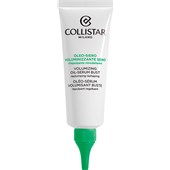 CollistarSpecial Perfect Body Volumizing Oil-Serum Bust
BP: € 666.00* / 1000 ml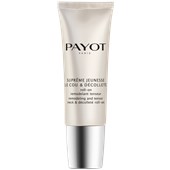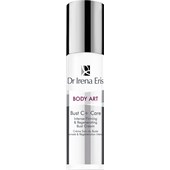 4,5/5 AggregateRating
Special care for the neck and décolleté
When it comes to skincare, the neck and décolleté often receive too little attention. However, providing this area with sufficient care is particularly important, since the skin in this area is very soft and sensitive. This area of skin has very little subcutaneous tissue or sebaceous glands in the deeper layers of skin. Because this area is less capable of retaining moisture, it has a higher tendency to develop wrinkles and become dry. At parfumdreams, you will find various products such as pads, serums or neck and décolleté creams that intensively hydrate the skin and make it more firm to reduce the appearance of wrinkles.
Anti-wrinkle décolleté care products
Especially in summer, the neck and décolleté are rarely covered with clothing, which means that the sun can damage the skin in this area over the years, leading to fine lines and wrinkles. That is why a firming cream for the neck and the décolleté should have SPF. A high SPF also prevents the occurrence of pigmentation spots. Various products such as serums, masks, creams and pads can help to make the skin look younger:
Décolleté cream: To ensure that the skin on your neck and décolleté is intensively cared for, you should apply cream to this area every day. While you are still young, a normal moisturiser is sufficient for this. However, as you get older, special products that boost collagen production and intensively moisturise the skin are recommended. Ideally, you should apply firming cream for the neck and décolleté to clean skin in the morning and evening, in order to prevent the formation of wrinkles.
Serums and ampoules for the neck and décolleté: From the age of thirty and above, to ensure that your skin is supplied with intensively nourishing ingredients, you can use a special serum around three times per week. This ensures that the beneficial ingredients penetrate more deeply into the skin. They contain moisturising ingredients such as hyaluronic acid, which have a firming effect on the skin. They also have an invigorating and refreshing effect. If the skin develops darker areas during the ageing process, serums with vitamin C, sweet almond oil or liquorice root can help to prevent pigmentation spots.
Décolleté pads Décolleté pads are made of medical-grade silicone. They are enriched with hyaluronic acid and other nourishing ingredients. You stick the pads to your décolleté after your cleansing routine and allow the nourishing ingredients to be absorbed for around one hour. If you use the pads at night, make sure that the skin isn't creased or folded. The patches reduce the appearance of fine lines and wrinkles. They stimulate blood flow, cell regeneration and collagen production. The immediate effect is skin that looks firmer and fuller.
Masks for the neck and décolleté: It is also recommended to use a care mask once per week. Care masks are rich in firming and moisturising ingredients, such as hyaluronic acid and Aloe vera. They help sun-stressed skin to regenerate, particularly after a day at the beach. Antioxidants like vitamin E protect against free radicals that accelerate skin ageing.
A peeling mask once per month stimulates blood flow. The fine particles remove dirt, sebum and dead skin cells. A massage promotes blood circulation and stimulates cell regeneration. By using these care products, you can optimally prepare you skin for the subsequent steps in your skincare routine.
Buy décolleté cream at parfumdreams
It is not just your face that needs to be looked after. Pamper your neck and décolleté with premium products. Browse through the parfumdreams online shop and discover a wide range of creams for the neck and décolleté that intensively nourish your skin.