Dental care Skin care by Marvis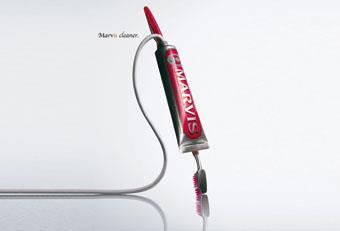 With the traditional tooth creams from the house of Marvis, daily tooth care becomes a ritual. For more than 40 years, the cosmetics institute from Florence in Italy has been dedicating itself to special care for teeth and gums. The tasty tooth creams are all based on fresh mint and are available in different flavours. With daily use of the cult tooth cream, women's and men's teeth will become radiantly white and will be clean and fresh for the whole day.
Radiant white teeth and long-lasting fresh breath with the Marvis tooth cream
The freshness of the mint in the tooth care products from the Italian cosmetics institute is rounded off with cinnamon, jasmine or ginger. The peroxide for white teeth is acquired from natural products and does not attack teeth or tooth enamel. The tooth care products from the house of Marvis are suitable for both women and men and can be used daily. For occasional tooth care or on trips, the traditional Italian company also offers the tooth creams in miniature packaging.