Exfoliating body wash for men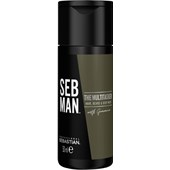 SebastianSeb Man The Multitasker 3 in 1 Hair, Beard & Body Wash
€ 4.95
/ 50 ml
BP: € 99.00* / 1000 ml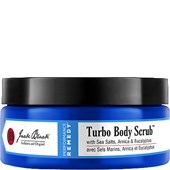 Taylor of old Bond StreetSandalwood series Soap
BP: € 84.75* / 1000 g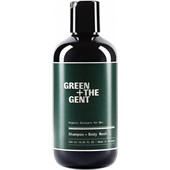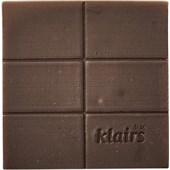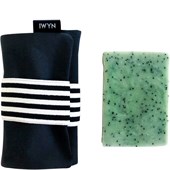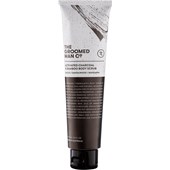 5/5 AggregateRating
Body wash & scrubs for men: Why is skincare so important?
While women in their early 30s start to get the first small laughter lines and wrinkles, men's skin is still much firmer. Having said that, from the age of 35, their skin starts to sag more quickly and more wrinkles start to appear, especially as they head into old age. Men's skin produces twice as much sebum as women's skin, which is why men are more prone to impurities. To reliably remove excess sebum and flakes of skin, thorough body washes and scrubs for men are important. Otherwise, impurities can form, leading to blemishes – both around the face and body.
Body hair is much more pronounced in men than in women. For this reason, not only is
shaving
a more important topic for men, but grooming also takes on a different meaning. After all, body hair can cause more bacteria to grow, which can cause stronger body odour when compared to smooth skin.
Body washes & scrubs for men: Here are the products that are available
Various body cleansing products help to rid the skin not only of sweat, but also of dust, dirt or cream residues. Men have a range of different products to choose from:
First cleanse your body, then use a scrub: The right way to care for men's skin
Before treating the skin with a scrub, it should be thoroughly cleansed. A mild shower gel, shower oil, shower foam or bath foam is perfect for this. Your skin will then be perfectly prepped for a scrub, which you should carry out exactly as stated on the packaging.
When it comes to chemical scrubs in particular, you shouldn't exceed the application time stated as this can cause irritation. With physical scrubs, it's important not to scrub too hard as this can also seriously irritate your skin. After using a scrub, you should always apply a moisturising cream – whether on your face or body. A suitable body lotion for men will soothe the skin and contribute to preserving the skin's own protective barrier.