Sensitive skin care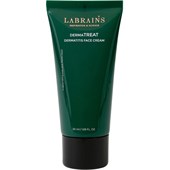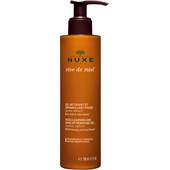 NuxeRêve de Mielrêve de mielFace Cleansing and Make-Up Removing Gel
BP: € 74.75* / 1000 ml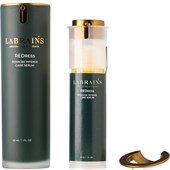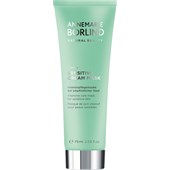 ANNEMARIE BÖRLINDBeauty Masks Sensitive Cream Mask
BP: € 532.67* / 1000 ml
EssenceFacial care Skin Lovin Sensitive Face Serum
BP: € 173.67* / 1000 ml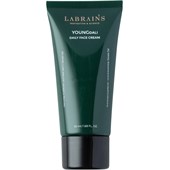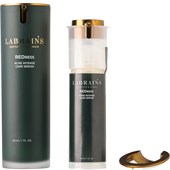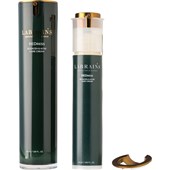 4,5/5 AggregateRating
For sensitive skin – buy skincare online at parfumdreams
Redness, itchiness, flaky skin: sensitive skin can show itself in different ways and currently affects one in two people. This makes sensitive skin a common issue, and one that is often exasperated by using the wrong face care products. Did you know that sensitive skin is not a skin type in and of itself?
In fact, sensitive skin can be a problem for any skin type – from dry skin to oily skin to acne prone skin. That's why the right care is so important for a glowing complexion. At parfumdreams, you can find the perfect skincare for sensitive skin.
Skincare for sensitive skin
In order to gently clean sensitive skin, you should eliminate irritating substances such as preservatives or fragrances from your face care routine. These can increase the stress on the skin and cause irritation and redness. Certain care ingredients can also lead to problems for sensitive skin.
As such, you should opt for products that help your sensitive skin achieve a natural balance. Here at parfumdreams, you can discover optimal skincare for sensitive skin that is suitable for daily use and that does not stress your skin.
The right care for sensitive skin
Good skincare for sensitive skin gives the skin an extra portion of moisture and regulates oily areas of the face. For this, you should integrate suitable products into your morning and evening care routine:
Cleaning sensitive skin: hard water and washing substances can cause sensitive skin to dry out faster. That's why gentle care is so important. Avoid face toners that contain alcohol, because this can irritate the skin. To remove dead skin cells, chemical scrubs are particularly suitable for sensitive skin. As they don't contain microparticles, they are gentle on sensitive face skin.
Skincare for sensitive skin: After cleansing, it is imperative to use a suitable care product for sensitive skin. This should not contain irritating additives such as alcohol or paraffins. Sun protection should be used every day, because UV radiation is a source of irritation that should be avoided for sensitive skin.
Mild ingredients such as chamomile soothe stressed skin and make it look fresh. On the other hand, sensitive skin can get sufficient moisture from aloe vera or rose extract. In addition, selected minerals and ceramides contribute to stronger skin.
Buy skincare for sensitive skin online at parfumdreams
For your sensitive skin, you will find a wide range of products with high-quality ingredients that give your skin back its glow without irritating it in the online shop from parfumdreams. Order your skincare for sensitive skin directly from the online shop or fulfil your beauty dreams while on the go with our online offering in the parfumdreams app.