Body wash mitts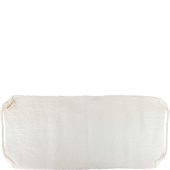 Daily ConceptsAccessories Daily Stretch Wash Cloth
€ 7.95
/ 1 pcs.
BP: € 7.95* / 1 pcs.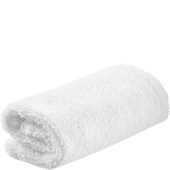 GLOVMake-up remover glove Face Towel Ivory
€ 10.10
/ 1 pcs.
BP: € 10.10* / 1 pcs.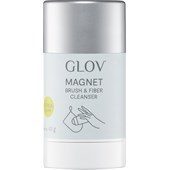 GLOVMake-up remover glove Magnet Fiber Cleanser
€ 5.40
/ 40 g
BP: € 135.00* / 1000 g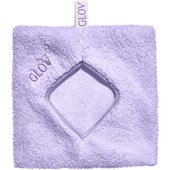 GLOVComfort Comfort Hydro Cleanser Verry Berry
€ 13.23
/ 1 pcs.
BP: € 13.23* / 1 pcs.
5/5 AggregateRating
Bath mitt: The benefits for your skin
A shower or bath mitt makes your bodycare in the shower even more thorough. But it can also be a good helper if you've got no time to shower and just want to freshen up quickly. Plus, you save water and still feel clean and fresh.
Bath mitt for thoroughly cleansing the skin
Bath mitts are rectangular cloths, slightly larger than the hand, which you wet and rub on the skin. There are also face cloths designed like a glove into which you can push your hand. With a exfoliating glove like this, you can cleanse your skin really thoroughly.
Simply put some soap on your bath mitt and start to rub it in. The shower gel lathers up really well and your skin also benefits from a gentle exfoliation. You can take advantage of this effect and focus on particular on areas of the body that are somewhat rough.
What do you need to watch out for when washing regularly with a body wash mitt?
It is important to change your bath mitt regularly. Otherwise, germs can quickly multiply. It is best to use a fresh face cloth every time you wash. You should wash the face cloth at 60 degrees to kill off all germs. Also, make sure you only use your own face cloth and do not share one with your partner – the same applies to towels.
What are the benefits of bath mitt and exfoliating glove?
Bath mitt offer many benefits
You can wash and use them over and over again, which is extremely good for the environment.
If you wash with a bath mitt, you use considerably less water than if you shower or take a bath, thus saving money.
Washing with a bath mitt or exfoliating glove is less lavish than taking a shower and you can also wash individual parts of the body in between, such as your armpits or neck.
The hot water from the shower is harmful to the skin and a particular problem for people who suffer from neurodermatitis or eczema. With a face cloth, it is easier to regulate the temperature of the water and the contact of the water with the skin is less intense and therefore less drying.
Find exfoliating gloves at parfumdreams
To ensure your body cleansing is especially thorough yet feels gentle, face cloths are highly recommended. Take a look around parumdreams to discover exfoliating gloves in different designs, which make your skin soft and smooth.