Combination skin care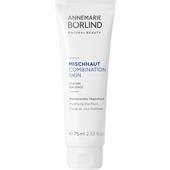 ANNEMARIE BÖRLINDCombination skin Light Day Essence
BP: € 412.67* / 1000 ml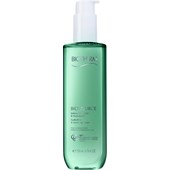 BiothermBiosource Lotion Tonifiante for normal to combination skin
€ 14.95
/ 200 ml
BP: € 74.75* / 1000 ml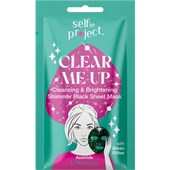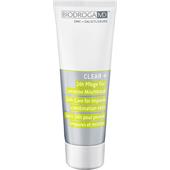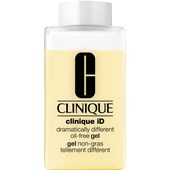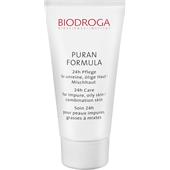 BiodrogaPuran formula 24h Care for Impure, Oily Skin/Combination Skin
BP: € 473.75* / 1000 ml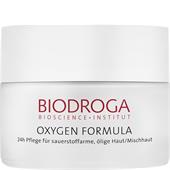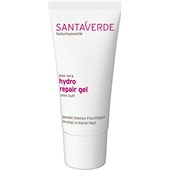 SantaverdeFacial careAloe VeraRepair gel unscented
BP: € 965.00* / 1000 ml
4/5 AggregateRating
Buy skincare products for combination skin – rebalancing care for even more radiant skin
A shiny T-zone and dry cheeks: Combination skin has different needs in different areas. In order to meet these requirements, special combination skin care is needed. After all, the right skincare routine is the foundation of a radiant and balanced complexion.
Discover the right skincare for combination skin
Strictly speaking, combination skin consists of two skin types that require a harmonious skincare routine. Often, combination skin is evident when the T-zone, which includes the forehead, nose and chin, has an oily appearance and is more prone to blemishes. The cheeks and temples, on the other hand, are dry, fine-pored and can even feel tight from time to time.
A high-quality skin care product for combination skin must balance the different needs of each area of skin – for example, it must mattify the T-zone and moisturise the cheeks and temples sufficiently. Face creams for combination skin that are enriched with chamomile, green tea extract or clay are a particularly good choice. Ingredients like Aloe vera or brown algae are highly moisturising, and therefore ideal for combination skin.
Care for combination skin using the right facial care product for a balanced complexion
A good skincare product for combination skin must provide both the oily and dry areas of skin with the right ingredients. Since combination skin can often react sensitively to individual ingredients and even entire care products, you should take care not to overtreat your skin. For example, a suitable skincare routine for combination skin might look as follows:
For the gentle cleansing of combination skin, a mild wash gel or a pH-neutral, moisturising cleansing milk could be used. When they products are used with lukewarm water, oil, excess sebum and dead skin cells are removed from the skin on the face.
For the next step in a beauty routine for combination skin, a mittifying toner that balances the skin on the face is recommended.
Ideally a face cream for combination skin should be free from oil and should not irritate the skin any further. Alternatively, you can also use different face creams for combination skin: For example, one cream with tea tree oil or salicylic acide for the oily T-zone and a hydrating cream from the cheeks and temples.
In general, skincare products for combination skin tend to have a light texture and absorb quickly. They provide enough moisture to hydrate the dry areas of skin without making the oily areas worse.
Buy face cream for combination skin at parfumdreams
High-quality skincare products for combination skin give your skin the attention it needs gently create a balance between dry and oily areas of skin. Discover skincare products specifically for combination skin from our large product range at parfumdreams. Order your new favourite beauty products in our online shop or in the parfumdreams app.