Fragrances, Haircare and Body of LIGNE ST BARTH
The laboratory of
Ligne St. Barth
lies on one of the most beautiful islands of the Caribbean …
Learn more
LIGNE ST BARTH Fragrances, Haircare and Body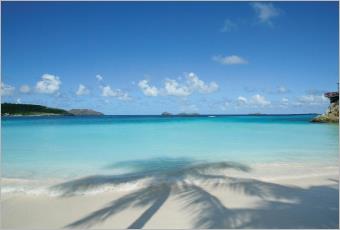 The laboratory of Ligne St. Barth lies on one of the most beautiful islands of the Caribbean - St. Barthélemy. This is where all the products are exclusively manufactured. The family enterprise was founded in 1983 by Birgit and Hervé Brin who both still lead the company today. The Brin's family history is closely connected to the Caribbean islands, which is why they chose this place as a place of operations. The family's great-great-grandmother was known for her knowledge of Native American natural healing remedies. Birgit and Hervé wanted to unite the recipes passed down to them with modern technology - after 5 years of intense research, Ligne St. Barth was born. The first product, a sun cream made of rare, deep red roucouyer seed, which was used as early as the Arawak Indians, acts as protection from sun, sea and mosquitoes. The seed alone also gave the Indians their red colouring - hence their other name of Redskins.

Ligne St. Barth then researched the effect of the roucouyer seed and discovered a high level of vitamin A - which stimulates the skin's melanin production and own natural protective functions. On top of this, a patented and cold extraction process was developed in which all active ingredients are fully preserved. This valuable raw ingredients is now the basis of the high quality Sun range by Ligne St. Barth.

After just a few years, the wonderful elixirs from the Caribbean were viewed as an absolute secret tip of top models, photographers and make-up artists. Due to increasing demand, Birgit and Hervé exported their products to the USA. The critical user magazine "Öko Test" gave the Avocado Oil from Ligne St. Barth their top rating. Since then the team of competent workers has been constantly expanded and quality assessment is getting stricter.

In 1993, the brother of Birgit Brin founded a subsidiary branch in Munich. In 1995, further branches arose in Switzerland and Austria. And finally, in 1998, a partnership arose with an agency which hires out luxury villas around the world. Ligne St. Barth was commissioned with planning and developing spas. The first customers who were then interested in these villas with spas were worldwide stars, such as Celine Dion, Jack Nicholson and Don Johnson. In the following years, new ranges and series followed and even the company's own magazine in 2007. The company doesn't follow trends with its more than 40 products, rather it pays close attention to quality and timelessness.