Fragrances of Moschino
Franco Moschino was a famous Italian fashion designer, who attracted attention with his fresh, facet…
Learn more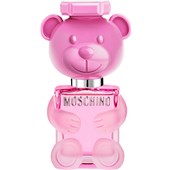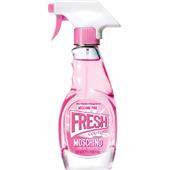 MoschinoPink Fresh Couture Eau de Toilette Spray
€ 33.95
/ 30 ml
BP: € 1,131.67* / 1000 ml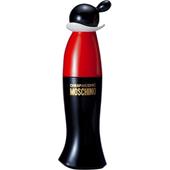 MoschinoCheap & Chic Eau de Toilette Spray
€ 30.95
/ 30 ml
BP: € 1,031.67* / 1000 ml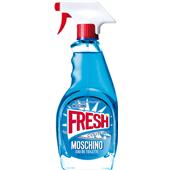 MoschinoFresh Couture Eau de Toilette Spray
€ 33.95
/ 30 ml
BP: € 1,131.67* / 1000 ml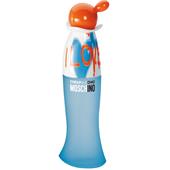 MoschinoI love Love Eau de Toilette Spray
€ 34.95
/ 30 ml
BP: € 1,165.00* / 1000 ml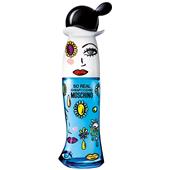 MoschinoCheap & ChicSo RealEau de Toilette Spray
€ 30.95
/ 30 ml
BP: € 1,031.67* / 1000 ml
5/5 AggregateRating
Moschino Fragrances
Perfume by Moschino - Italian flair in the fragrance world
Franco Moschino was a famous Italian fashion designer, who attracted attention with his fresh, facetious creations. This style also shows in the perfume which comes from the think tank of the same name.Fragrances for women and men bear the unmistakeable signature of the designer and each bottle is a unique fragrance experience.
Allow yourself to be seduced!
Immerse yourself in the fascinating fragrance world of Moschino. The fantastical bottle is already very impressive and presents a real feast for the eyes. The contents is every bit as appealing as the exterior: Choose from Chic Petals, Cheap & Chic or Femme, for your Eau de Toilette. They add the final touch to a well maintained and highly fashionable appearance. Perfume is of course not visible - but the appearance evoked by a unique fragrance is very recognisable. The Italian inspired fragrances are just right if you value extravagant notes!