Fragrances of Marc Jacobs
Famous as a man of action, Marc Jacobs was born in New York in 1963. At the age of seven years he wa…
Learn more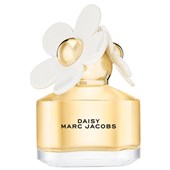 Marc JacobsDaisy Eau de Toilette Spray
€ 43.84
/ 30 ml
BP: € 1,461.33* / 1000 ml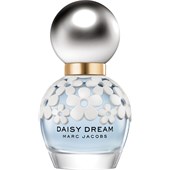 Marc JacobsDaisy Dream Eau de Toilette Spray
€ 43.84
/ 30 ml
BP: € 1,461.33* / 1000 ml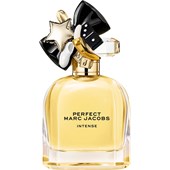 Marc JacobsPerfect Eau de Parfum Spray Intense
€ 81.43
/ 50 ml
BP: € 1,628.60* / 1000 ml
4,5/5 AggregateRating
Marc Jacobs Fragrances
Famous as a man of action, Marc Jacobs was born in New York in 1963. At the age of seven years he was taught how to knit by his grandmother, who he lived with after the death of his father, and from her gained his flair for fashion. Marc Jacobs is a true phenomenon in the fashion world; a real workaholic with a penchant for going to extremes. The young man finally fulfilled his big dream of gaining a foothold in the fashion industry all on his own and was inspired by the New York party scene to create more and more clothing combinations. Businessman Robert Duffy finally provided financial support in 1986, which resulted in Jacobs' first own collection and finally, 25 years later in 2001, after numerous other products, the first fragrance was launched on the market.
Did you know?
Marc Jacobs is one of the most famous designers and dazzling figures in the fashion industry. The native New Yorker has worked under his own name since the mid-1980s, designs fashion for men and women, including haute couture, and now sells almost half a dozen different lines. He also nurtured his flair for fashion by working as Creative Director of Luis Vuitton from 1997 to 2013. Meanwhile, Marc Jacobs has almost become an "old hand" in the luxurious fashion world, exhibited in New York, Milan, and Paris on many occasions, and he also sells his own fragrances.
Dive into the world of a Marc Jacobs perfume
This inimitable elegance, paired with the special breeze of extravagant details and yet timeless classicism, can also be found in the scent of a Marc Jacobs. A Marc Jacobs perfume, whether for men or women, always has a charming prelude, suits a casual everyday outfit or stylish going-out look perfectly, and has a completely unique, unforgettable chord. Marc Jacobs Daisy is a good example of this. The fragrance radiates sunshine, is reminiscent of holidays, has a playful, easy-going effect, and yet conveys a very special innocence at the same time.
Fragrances that work the fashion world into a frenzy
This is why Marc Jacobs Daisy also fits the bill: with its flaçon, it is a good example of the sheer endless creativity of Jacobs. The lovingly decorated bottle features a small bouquet of flowers on the cap and combines this dainty element with a classic and timeless design.