Optimal by SBT cell identical care
The Optimal face care product from SBT Sensitive Biology Therapy is a cosmetics range that reduces t…
Learn more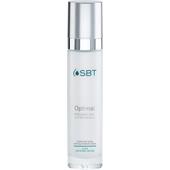 SBT cell identical careOptimal Globale Anti-Aging Refining Moisture Creme
BP: € 1,999.00* / 1000 ml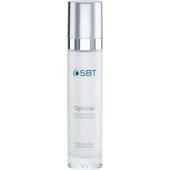 SBT cell identical careOptimal Global Anti-Ageing Nutritive Cream Medium
BP: € 1,999.00* / 1000 ml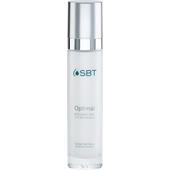 SBT cell identical careOptimal Global Anti-Ageing Nutritive Cream Rich
BP: € 1,999.00* / 1000 ml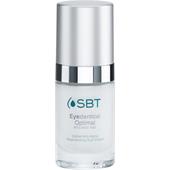 SBT cell identical careOptimal Global Anti-Ageing Eye Cream
BP: € 4,863.33* / 1000 ml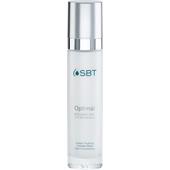 SBT cell identical careOptimal Mask/Night Chronobiology
BP: € 1,479.00* / 1000 ml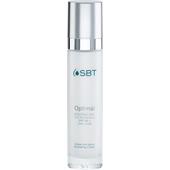 SBT cell identical careOptimal Global Anti-Ageing Nourishing Cream SPF 30+
BP: € 1,999.00* / 1000 ml
5/5 AggregateRating
Optimal Facial care by SBT cell identical care
The Optimal face care product from SBT Sensitive Biology Therapy is a cosmetics range that reduces the signs of skin ageing and invigorates cells. A sallow complexion, slackening firmness, lines and wrinkles are some of the typical signs of the skin ageing process. Both the processes within the skin as well as its structure are influenced by the effects of skin ageing - skin produces less elastin and collagen, and nutrient and moisture absorption decreases. In order to minimise these effects, mature as well as particularly sensitive skin should be cared for. For caring for older skin, the cosmetics manufacturer SBT Sensitive Biology Therapy has developed the Optimal face care range which contains various creams for your face and parts around the eyes as well as face masks.
Exclusive face care for mature skin
The Global Anti-Ageing Nutritiv Cream is the centrepiece of this care range. The Cream will suit any skin requirement and effectively combat the visible signs of skin ageing. It activates the natural processes in skin cells and provides skin with vitamins, minerals and trace elements. With regular use, your complexion will look flawless and even again. The Anti-Ageing Nutritiv Cream is available in light, medium and rich consistencies. It is also ideal for use under make-up. The Global Anti-Ageing Nourishing Cream SPF 30+ UVA/UVB is also part of this care range from SBT Sensitive Biology Therapy. This cosmetic product also visibly reduces the signs of skin ageing. At the same time, it protects skin from harmful UVA and UVB rays. For caring for sensitive parts around the eyes, use the Global Anti-Ageing Eye Cream; the Night Chronobiology Mask ensures an immediate rejuvenating effect.