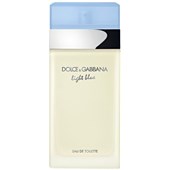 Dolce&GabbanaLight Blue Eau de Toilette Spray
BP: € 2,558.00* / 1000 ml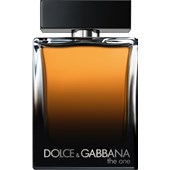 Dolce&GabbanaThe One For Men Eau de Parfum Spray
BP: € 986.33* / 1000 ml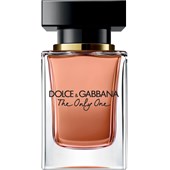 Dolce&GabbanaThe Only One Eau de Parfum Spray
BP: € 2,665.00* / 1000 ml
Dolce & Gabbana perfume
The two fashion designers Dolce and Gabbana draw the inspiration for their success from everyday li…
Learn more
Dolce&Gabbana
The two fashion designers Dolce and Gabbana draw the inspiration for their success from everyday life, so their fantasy really does know no bounds. The precipitous career of Domenico Dolce and Stefano Gabbana, who made themselves a name in the luxurious world of fashion and glamour due to their extravagant style, began at the end of the 80s. They decided to continue their work together and complemented each other all down the line when they allowed their fashion ideas full bent. They launched their first collection as early as in 1986, after they were discovered at a presentation for new talents and have been lending Baroque a new modern touch ever since. The logo, composed of the initials D & G, has now become an immediately recognisable symbol of the house and, of course, also adorns the fragrance creations by Dolce&Gabbana.
Did you know?
Dolce & Gabbana perfume
Versatility, exclusivity, style – the Italian fashion empire Dolce & Gabbana embodies it all. For more than 25 years now, Dolce & Gabbana has given us highly distinctive perfume, fashion, and accessories.
The two fashion designers Domenico Dolce and Stefano Gabbana founded the company in 1985 and first caused a sensation at the Milano Collezioni fashion show in Milan. Shortly after that, they celebrated their first international success, such as their first ladies' fashion show in Tokyo in 1989.
It also wasn't long until the emerging fashion brand grabbed the attention of the first global superstars. The two designers created 1,500 exclusive costumes for Madonna's The Girlie Show world tour in 1993. And the Queen of Pop has also stood before the camera for the latest D&G collection. But Madonna is not the only pop icon to enjoy working with Dolce & Gabbana; Kylie Minogue and Rihanna have also been dressed by the designers.
Dolce & Gabbana thus originally built their reputation with their fashion, which always tries to tell the onlooker a story. Baroque-style cuts are also typical of Dolce & Gabbana. Brightly coloured animal prints can often be seen too.
Dolce & Gabbana perfume lends elegance and class
Whoever wears clothing from the house of D&G can be certain that they have gained grandeur and expressivity. The same is also true of Dolce & Gabbana perfume. The fragrances from Dolce & Gabbana give you elegance and also emphasise your completely personal note.
Light Blue, for example, which is available as Dolce &Gabbana women's perfume and as D&G men's perfume is perfect for summer. This is because the fresh, zesty fragrance makes even muggy summer days airy. At the same time, however, it is exciting and extraordinary too.
In turn, Dolce & Gabbana Parfum pour Homme is a distinctive men's fragrance that emphasises masculine charisma and elegance.
The D&G perfume The One for women, which makes a real diva - alluring, elegant, and glamorous - of its wearer, also enjoys particular popularity. The men's fragrance The One Men, on the other hand, combines energy, passion, and coolness in a fascinating way.