Luna Rossa by Prada
The Luna Rossa fragrances from the Italian fashion brand Prada will amaze with their simplistic appe…
Learn more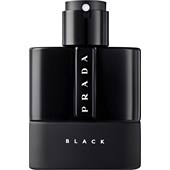 PradaLuna RossaBlackEau de Parfum Spray
BP: € 1,399.00* / 1000 ml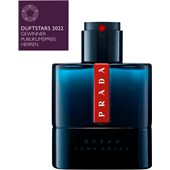 PradaLuna RossaOceanEau de Toilette Spray
BP: € 1,559.00* / 1000 ml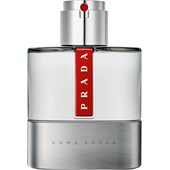 PradaLuna Rossa Eau de Toilette Spray
BP: € 1,559.00* / 1000 ml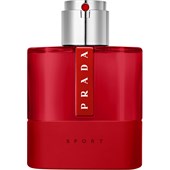 PradaLuna RossaSportEau de Toilette Spray
BP: € 1,559.00* / 1000 ml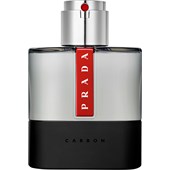 PradaLuna RossaCarbonEau de Toilette Spray
BP: € 1,559.00* / 1000 ml
5/5 AggregateRating
Luna Rossa Men's fragrances by Prada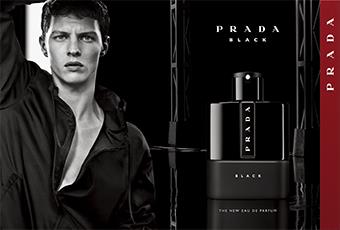 The Luna Rossa fragrances from the Italian fashion brand Prada will amaze with their simplistic appearance and elegant fragrance nuances. The men's fragrances come in classic, square-shaped flaçon which are coloured either silver, black or white-transparent depending on the perfume. In this range you will find not just fragrance but also products which exude the identical fragrance nuances and are therefore perfect for combining with the perfume of the same name. Amongst others, Prada offers Luna Rossa in a Deodorant Spray, Shower Gel, After Shave Lotion and Gift Sets.
Luxury for face and body
The perfume in the Luna Rossa range first appeared in 2012 and was designed by Daniela Andrier. It forms its top notes from fruity, fresh bitter orange and lavender absolue, whilst its core contains nana mint and clary sage, and its base is formed of ambroxan and ambrette absolue. The large amount of mint gives the fragrance a very refreshing and light effect. The notes comes across as classic and yet also offer modern accents, making it very reminiscent of the Italian brand's fashion collection. Combining all products creates a complete fragrance composition on your body.