Produkte von John Player Special
The John Player Special fragrances for men and women are equally available and elaborate composition…
Learn more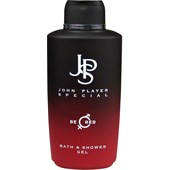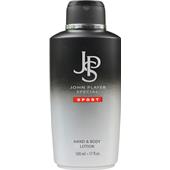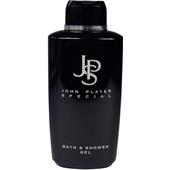 John Player SpecialBlack Bath & Shower Gel
BP: € 15.90* / 1000 ml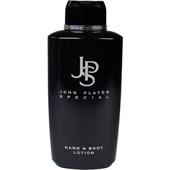 John Player SpecialBlack Hand & Body Lotion
BP: € 15.90* / 1000 ml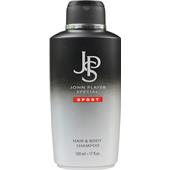 5/5 AggregateRating
John Player Special
The John Player Special fragrances for men and women are equally available and elaborate compositions which contain the typical John Player extravagance. For the ladies there area two different scent ranges; Woman i and Woman II. The perfume in each range is available in different variations, such as a shower gel or body lotion, and there are also often gift sets available which contain several high quality John Player Special products. The Woman I range has very gentle, warm nuances, while Woman II is cooler and more refreshing.
Multi-faceted men's fragrances for every eventuality
The men's fragrances comprise a total of 4 ranges: Black, Player Fresh, Silver and Sport Man. One thing that all ranges by John Player Special have in common is that they exude very fresh nuances and very natural notes. The practical composition makes the perfume suitable for a day at the office or a visit to the gym, as well as an evening out. These John Player fragrances are available in different variations and practical gift sets.