Tijuca Women's fragrances by Ligne St Barth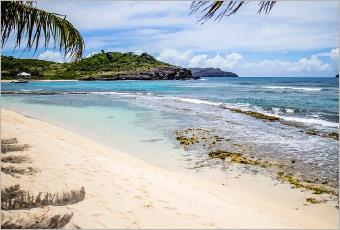 TheTijuca product range comes from the laboratories of Ligne St Barth. Women's fragrances such as the Tijuca perfume are created on a small Caribbean island where centuries of experience flow into the manufacturing process. The Tijuca fragrance range is based on an aromatic fragrance mix of Caribbean rose, cashew nut, lemon, mandarin and white sandalwood. The perfume fragrance is meant to be reminiscent of the national park of the same name in the tropics, where it is the last of its kind. The zesty and fruit aromas are contained in each individual product in the range and will seduce you into relaxation and well-being. The Ligne St Barth brand has been managed as a family company for decades. The company's founding was shaped by the experiences of the founders' grandmother who really knew her way around the local, native healing practices. The active ingredients and aromas of exotic plants were research and influence countless creams and perfumes.
Women's fragrance and creams of highest quality
The various different women's fragrance from the Ligne St Barth brand have amazed women worldwide. Each perfume is elegant and fruity. The woody base notes are supported by stimulating aromas and round off the uniqueness of the fragrance. The beautifully shaped flaçons are elegantly designed, though still comes across as elegant and stylish. All products from the range were inspired by the inimitable flair of the Caribbean. The lettering on the packaging is inspired by the ancient writing of the Arawak Indians. Their knowledge on unique healing plants and aromatic herbs has contributed to the development of several different products in this range. Let yourself be inspired by a unique product range which offers you various opportunities and plenty of space to relax and feel good at home or at work!
Tijuca by Ligne St Barth