Vanille West Indies Women's fragrances by Ligne St Barth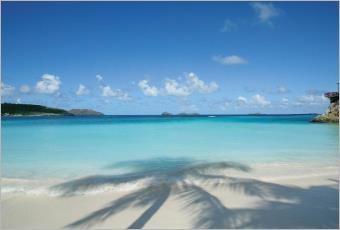 With the Vanilla West Indiesrange, the Ligne St Barth brand has created a fragrance that will amaze with attractive perfume aromas. All women's fragrances from the Brin's family company are produced on a small Caribbean island. One of the family's ancestors really knew her way around the exotic healing plants and extraordinary fragrances. This knowledge was gained from the treasure trove of experience of the Arawak Indians. Continuing in this historical tradition, the fragrance of the Vanilla West Indies range is adorned with the characters of the native people's language. The perfume from the Vanilla West Indies range ties in with the high level of exclusivity and feminine elegance of the Ligne St Barth women's fragrances.
Luxurious companions for the everyday
Women's fragrances like the Vanilla West Indies fragrance are unique. The perfume will amaze in several aspects. This was inspired by the Caribbean and is meant to imitate the beauty of a Caribbean sunset. The sensuousness and warmth of the attractive fragrance range is unmatchable and evokes a feeling of wellness. The creamy aromas are based on a mix of vanilla, caramel and exotic orchid. Let yourself be inspired by an unmistakable range from Ligne St Barth and benefit from an extraordinarily high standard!
The symbiosis of quality and aesthetic
Flaçons and other packaging from the product range will amaze with the high standard of their quality. The laboratories of the Ligne St Barth brand will amaze with their innovations, excellent perfumers and highest quality standards. Since the renowned manufacturer's selection is constantly being expanded by new products, it's worth coming back to our website regularly. With this product range you can brighten up any bathroom!
Vanille West Indies by Ligne St Barth