Equave by Revlon Professional
The Equave Hair Care Series by the US-American cosmetic brand Revlon Professional in New York City p…
Learn more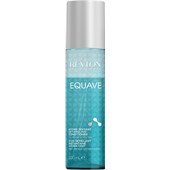 Revlon ProfessionalEquave Hydro Nutritive Detangling Conditioner
€ 9.60
/ 200 ml
BP: € 48.00* / 1000 ml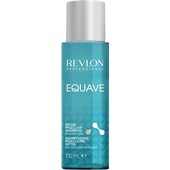 Revlon ProfessionalEquave Instant Detangling Micellar Shampoo
€ 7.10
/ 250 ml
BP: € 28.40* / 1000 ml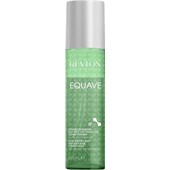 Revlon ProfessionalEquave Volumizing Detangling Conditioner
€ 3.06
/ 50 ml
BP: € 61.20* / 1000 ml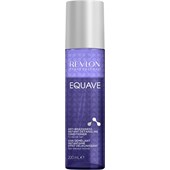 Revlon ProfessionalEquave Blonde Detangling Conditioner
€ 9.60
/ 200 ml
BP: € 48.00* / 1000 ml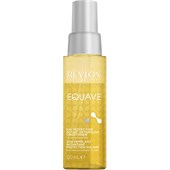 Revlon ProfessionalEquave Sun Protection Detangling Conditioner
€ 9.60
/ 200 ml
BP: € 48.00* / 1000 ml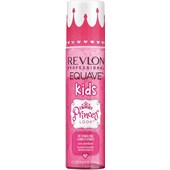 Revlon ProfessionalEquave Kids Princess Conditioner
€ 9.60
/ 200 ml
BP: € 48.00* / 1000 ml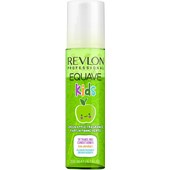 Revlon ProfessionalEquave Kids Detangling Conditioner
€ 9.60
/ 200 ml
BP: € 48.00* / 1000 ml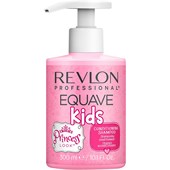 Revlon ProfessionalEquave Kids Princess Conditioning Shampoo
€ 11.11
/ 300 ml
BP: € 37.03* / 1000 ml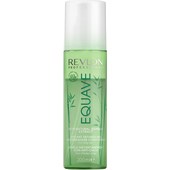 Revlon ProfessionalEquave Antibreak Conditioner
€ 11.52
/ 200 ml
BP: € 57.60* / 1000 ml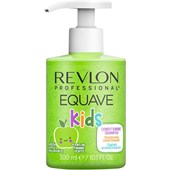 Revlon ProfessionalEquave Kids Shampoo 2 in 1
€ 11.11
/ 300 ml
BP: € 37.03* / 1000 ml
5/5 AggregateRating
Equave Hair care by Revlon Professional
The Equave Hair Care Series by the US-American cosmetic brand Revlon Professional in New York City presents a series of innovative instant spray treatments for the hair. The shampoos and conditioners as well as the styling products in this product line contain a rich addition of keratin, which revitalises the hair, promotes the hair structure, repairs stressed hair and makes it healthy. This instant hair care series has the appropriate spray treatment and styling support with valuable nurturing ingredients for every hair type. Revlon Professional also offers hair care products in this series that are specifically aimed at children's needs.
Product line characteristics:
The innovative Equave Instant Beauty Hair Care Products by Revlon Professional are distinguished by special characteristics. In keeping with the slogan ""healthy and effective hair care made quick & easy"", the products are easy to use, thanks to a simple spray and application process. No rinsing is necessary for the spray treatments or the 2-phase conditioner! The Leave-in Treatments, where the hair care products stays in the hair, nurture the hair more intensively than conventional conditioners and treatments, which are designed to be washed out.The 2-phase formula, as employed in the Revlon Professional Conditioners, consists of 2 separate substances, which are first mixed during the application. The upper phase nurtures and protects the external part of the hair, whereas the lower phase revitalises, nurtures and moisturises it.The Equave Instant Beauty Series combines two types of keratin. The keratin made of amino acids and the hydrating keratin. The combination nurtures the hair's exterior and interior. Externally it ensures excellent softness, the avoidance of static electricity and progressive emission, as well as perfect combability. Internally it repairs stressed hair and the capillary structure, strengthens the hair fibres, builds them up and promote the hair's elasticity. Highly effective healthy ingredients, such as keratin, as well as valuable plant and fruit extracts, supply the hair with essential nutrients, moisture, as well as supporting and protecting it. Damaged and stressed hair is rebuilt from the inside out, lifeless hair is revitalised and stubborn hair is re-tamed. The products in this series untangle the hair, making it supple as well as easy to comb, and lend it a healthy shine. The hair immediately looks radiant.
Cosmetic products in the Equave Hair Care Line:
This hair care line offers different cosmetic products for various applications. *Cleaning: The ""Hydro Detangling Shampoo"" for all hair types and the ""Kids 2 in 1 Shampoo"" for gentle cleansing. * 2-phase conditioner: These hair care cosmetic products are nourishing, nurturing and protective instant sprays and also ensure immediate combability. These include the ""Hydro Nutritive"", ""Volumising"", ""Blonde"", ""Sun Protection"" and ""Kids"" Conditioners* Styling: For hairstyling with Equave, Revlon Professional presents cosmetics such as the ""Volumising Foam"", the ""Substance Styling Cream""and the shine-supplying ""Shine Serum"".