Paris by Yves Saint Laurent
I chose your name for my new fragrance - as there is no more beautiful name in the entire world. And…
Learn more!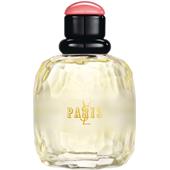 Yves Saint LaurentParisEau de Toilette Spray
BP: € 107,93* / 100 ml
Paris Women's fragrances by Yves Saint Laurent
I chose your name for my new fragrance - as there is no more beautiful name in the entire world. And because I love you: my Paris! Yves Saint Laurent declared his undying love of the city of lights on the banks of the Seine 25 years ago and dedicated an exquisite fragrance to it, which still enchants women's hearts to this day. The coveted "must" is now a fixed component in the Yves Saint Laurent Fragrance Line, in order to fulfil the promise of everlasting fidelity innate in every love story.