Fragrances of Diesel
The Italian fashion label, Diesel SpA, has been in existence since 1978. In addition to jeans and o…
Learn more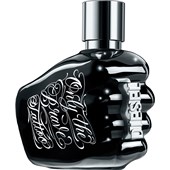 DieselOnly the BraveTattooEau de Toilette Spray
€ 49.95
/ 50 ml
BP: € 999.00* / 1000 ml
DieselOnly the Brave Eau de Toilette Spray
€ 36.95
/ 35 ml
BP: € 1,055.71* / 1000 ml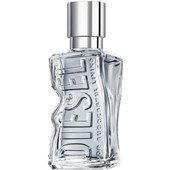 DieselD by Diesel Eau de Toilette Spray
€ 34.95
/ 30 ml
BP: € 1,165.00* / 1000 ml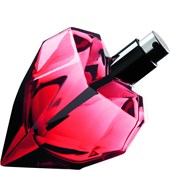 DieselLoverdose Red Kiss Eau de Parfum Spray
€ 38.95
/ 30 ml
BP: € 1,298.33* / 1000 ml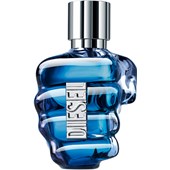 DieselSound Of The Brave Eau de Toilette Spray
€ 34.95
/ 35 ml
BP: € 998.57* / 1000 ml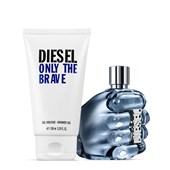 DieselOnly the Brave Diesel Only the Brave Eau de Toilette Spray 125 ml + Shower Gel 150 ml
€ 80.90
/ 1 pcs.
BP: € 80.90* / 1 pcs.
5/5 AggregateRating
Diesel Fragrances
Diesel – intense fragrances for men and women
The Italian fashion label, Diesel SpA, has been in existence since 1978. In addition to jeans and other garments, it also manufactures accessories including women's and men's fragrances. Its founder, Renzo Rosso, is also the inventor of the famous Diesel jeans that are still regarded today as a classic and a legend among denim jeans.
Diesel women's fragrances with personality
The modern women's fragrance
Fuel for Life Femme
, captured in an eau de parfum and shower gel, mystifies the senses - only then to beguile them: the fragrance only exists as a two-in-one – the women's perfume with the masculine counterpart and the men's perfume with the feminine counterpart. The successor to this exclusive perfume is the fragrance
Fuel for Life Unlimited
: luxurious, exclusive, free and sensuous. Women's fragrances
Denim Femme
and
Loverdose – Diesel">Loverdose
complete the range of fragrances with floral and oriental scents and magical magnetic power.
Men's fragrances – aftershave, eau de toilette and shower gel
Diesel's fragrances for men set the trend in the men's perfume segment with their legendary intensity. As the counterpart to Fuel for Life Femme, the fragrance
Fuel for Life Homme
– is a classic among Diesel fragrances.
Only the Brave
,
Denim Homme
and
Only The Brave Tattoo
perfumes embody the new self-awareness of the modern man with power and equilibrium. It's also mirrored in the shape of the bottle: a man's clenched fist!