Fragrances of Elie Saab
Elie Saab is at home in the world of Haute Couture. His fashion, just like his perfume, is in great…
Learn more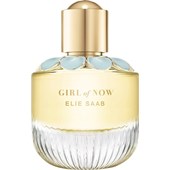 Elie SaabGirl Of Now Eau de Parfum Spray
€ 78.95
/ 50 ml
BP: € 1,579.00* / 1000 ml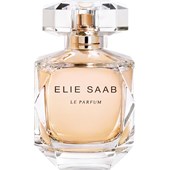 Elie SaabLe Parfum Eau de Parfum Spray
€ 54.95
/ 30 ml
BP: € 1,831.67* / 1000 ml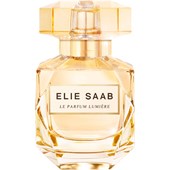 Elie SaabLe Parfum Eau de Parfum Spray
€ 54.95
/ 30 ml
BP: € 1,831.67* / 1000 ml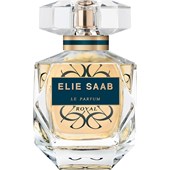 Elie SaabLe ParfumRoyalEau de Parfum Spray
€ 83.95
/ 50 ml
BP: € 1,679.00* / 1000 ml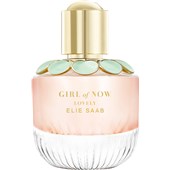 Elie SaabGirl Of NowLovelyEau de Parfum Spray
€ 78.95
/ 50 ml
BP: € 1,579.00* / 1000 ml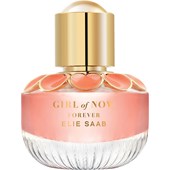 Elie SaabGirl Of NowForeverEau de Parfum Spray
€ 78.95
/ 50 ml
BP: € 1,579.00* / 1000 ml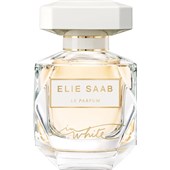 Elie SaabLe ParfumIn WhiteEau de Parfum Spray
€ 54.95
/ 30 ml
BP: € 1,831.67* / 1000 ml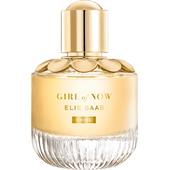 Elie SaabGirl Of NowShineEau de Parfum Spray
€ 73.95
/ 50 ml
BP: € 1,479.00* / 1000 ml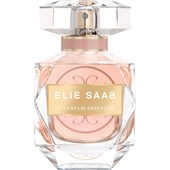 Elie SaabLe ParfumL'Essentiel Eau de Parfum Spray
€ 83.95
/ 50 ml
BP: € 1,679.00* / 1000 ml
5/5 AggregateRating
Elie Saab Fragrances
Elie Saab is at home in the world of Haute Couture. His fashion, just like his perfume, is in great demand in the world of the beautiful and the rich. Elie Saab gives every woman the chance to accentuate and deepen her uniqueness with the purchase of one of his products. Every woman can feel like a princess. Elie Saab Le Parfum is the new way to wear Haute Couture. With his products, Elie Saab delivers the promise of the extraordinary. Women's dreams come true and with his inspiration (women themselves), Elie Saab also reaches those women who value themselves and want to become valued, thanks to the unique scent. Each individual scent creation is designed for different ideas – together they reach every woman and make her extraordinary in her uniqueness.
Did you know?
A dream perfume from an exceptional designer
Elie Saab was born in Beirut in 1964. His Maronite parents displayed an understanding of the unusual interest of their son, who was passionate about fashion and cutting patterns at just nine years old. Although his surroundings were not necessarily predestined for fashion and design, Elie Saab studied fashion in Paris in 1981 and opened his first atelier in Beirut in 1982. Today, the designer has further ateliers in Milan and Paris. Elie Saab even managed to become the first non-Italian member of the renowned National Chamber of Italian Fashion. His designs are distinguished by an understanding of the female figure and high wearability. Both Stephanie of Monaco and Victoria of Sweden adore his designs. However, it was a relatively long time before Elie Saab launched his first perfume.
Elie Saab le Parfum combines the East and the West, and is as sensual, wearable and elegant as the designer's fashions. Did you know that the Elie Saab le Parfum bottle was also designed by the artist himself? He takes on responsibility for all his products and leaves nothing to chance. It is, therefore, no wonder that Elie Saab was able to convince one of today's greatest perfumers, Francis Kurkdijan, to create a perfume that celebrates femininity while being as bright and shining as gold yet as light and alluring as a touch of the Orient. The perfume by Elie Saab is like his clothing: it has more than just a touch of luxury, which makes every woman feel like a princess.