Scented books by Primavera
Primavera is the name of the goddess of spring and also of the Germany natural cosmetics company. Th…
Learn more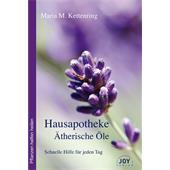 PrimaveraScented booksMarigold & Jojoba OilHome Apothecary Essential Oils - Fast help for every day
BP: € 14.51* / 1 pcs.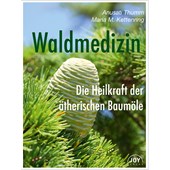 PrimaveraScented books Waldmedizin - Die Heilkraft der ätherischen Baumöle (Forest medicine - the healing power of essential tree oils)
BP: € 19.78* / 1 pcs.
5/5 AggregateRating
Scented books Home by Primavera
Primavera is the name of the goddess of spring and also of the Germany natural cosmetics company. The brand is also devoted to aromatherapy and manufactures naturally pure oils from plants. For more than 25 years, the team's passion have been a holistic approach to incorporating mind, body and soul. With its products, the Label wants to promote joie de vivre and quality of life, which plant-based active ingredients can contribute to. This mission is being achieved, amongst other things, through the publication of fragrance books which provide knowledge on the at-home use of natural products.
Understand the power of nature
The fragrance book portfolio includes publications for first-timers as well as textbooks for expanding knowledge on the effect of fragrances and essential oils. The easy to understand literature can also be used to develop beneficial at-home aromatherapy practices for yourself or to learn about the use of oils for health problems. If you stumble across interesting approaches here, it's worth taking a look at Primavera's products in our Online Shop. You could, for example, put your theory into practice.