Ralph Lauren perfume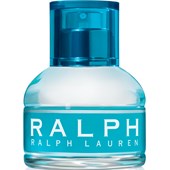 Ralph LaurenRalph Eau de Toilette Spray
BP: € 1,498.33* / 1000 ml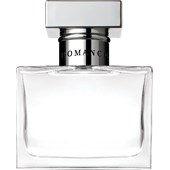 Ralph LaurenRomance Eau de Parfum Spray
BP: € 2,165.00* / 1000 ml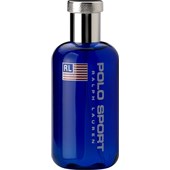 Ralph LaurenPolo Sport Man Eau de Toilette Spray
BP: € 972.67* / 1000 ml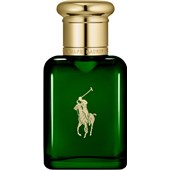 Ralph LaurenPolo Eau de Toilette Spray
BP: € 1,236.44* / 1000 ml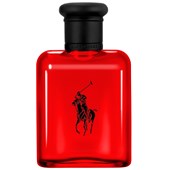 Ralph LaurenPolo Red Eau de Toilette Spray
BP: € 972.67* / 1000 ml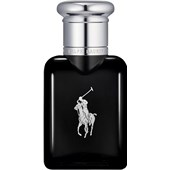 Ralph LaurenPolo Black Eau de Toilette Spray
BP: € 1,323.75* / 1000 ml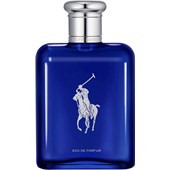 Ralph LaurenSafari Eau de Parfum Spray
€ 79.95
/ 75 ml
BP: € 1,066.00* / 1000 ml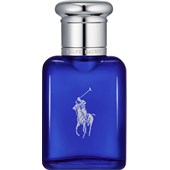 Ralph LaurenPolo Blue Eau de Toilette Spray
BP: € 972.67* / 1000 ml
5/5 AggregateRating
Ralph Lauren perfume – the fragrance of the fashion empire
The Ralph Lauren fashion empire can look back on a long and successful history: The Ralph Lauren brand was founded in 1967. Lauren sold handmade ties from a hawker's tray in the Empire State Building. The quality and the design were so convincing that a year later he presented his first men's collection. He did what had never been done before and put together smart outfits like formal shirts with sporty materials.
The first women's collection was created in 1971. The unique selling point: the brand's famous polo player emblem adorned Ralph Lauren clothing for the first time in this collection. A year later, the first polo shirts appeared – a timeless item of clothing that is still very popular today. A few years later the first Ralph Lauren perfume appeared.
Timeless fragrances by Ralph Lauren
In 1978 Ralph Lauren converted his passion for style into a fragrance for women and men. Today, there are numerous fragrances by Ralph Lauren that have the right fragrance note for every personality. The confident style and timeless chic of the fashion creator are always guaranteed. Included in the especially iconic women's fragrances by Ralph Lauren is Ralph Lauren Romance. It makes an impression with its sensual yet carefree light notes and is a homage to Ralph Lauren's wife.
A super popular and timeless Eau de Toilette by Ralph Lauren is Ralph Lauren Polo. It belongs to the traditional lines from the house of Ralph Lauren. The lines Polo Blue and Polo Black stand for freedom and elegance. The Ralph Lauren fragrance line Polo Red concludes the brand family name. The men's fragrance with base notes of red saffron and red grapefruit promise adventurous fragrance moments.
Shop Ralph Lauren perfume at parfumdreams
Experience the stunning fragrance experiences of the traditional fashion label Ralph Lauren, which stands for timeless elegance. Not just fashion but also the perfumes by Ralph Lauren have impressed people of all ages for decades. Discover women's and men's fragrances by Ralph Lauren at parfumdreams and have them delivered straight to your door.