Fragrances of Ralph Lauren
Over forty years ago, Ralph Lauren founded his fashion company Polo Ralph Lauren Corporation with th…
Learn more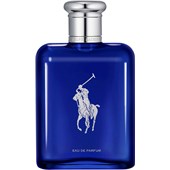 Ralph LaurenPolo Blue Eau de Parfum Spray
€ 54.81
/ 40 ml
BP: € 1,370.25* / 1000 ml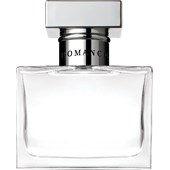 Ralph LaurenRomance Eau de Parfum Spray
€ 48.54
/ 30 ml
BP: € 1,618.00* / 1000 ml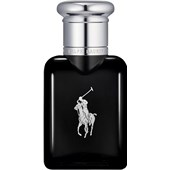 Ralph LaurenPolo Black Eau de Toilette Spray
€ 39.93
/ 40 ml
BP: € 998.25* / 1000 ml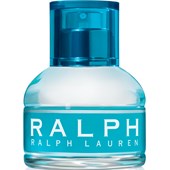 Ralph LaurenRalph Eau de Toilette Spray
€ 33.67
/ 30 ml
BP: € 1,122.33* / 1000 ml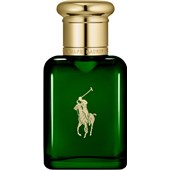 Ralph LaurenPolo Eau de Toilette Spray
€ 75.16
/ 118 ml
BP: € 636.95* / 1000 ml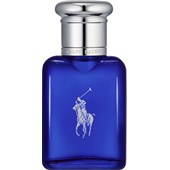 Ralph LaurenPolo Blue Eau de Toilette Spray
€ 54.81
/ 75 ml
BP: € 730.80* / 1000 ml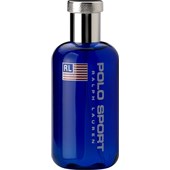 Ralph LaurenPolo Sport Man Eau de Toilette Spray
€ 54.81
/ 75 ml
BP: € 730.80* / 1000 ml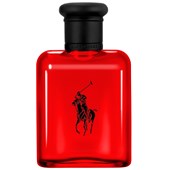 Ralph LaurenPolo Red Eau de Toilette Spray
€ 54.81
/ 75 ml
BP: € 730.80* / 1000 ml
5/5 AggregateRating
Ralph Lauren Fragrances
Ralph Lauren – exciting men's and women's fragrances
Over forty years ago, Ralph Lauren founded his fashion company Polo Ralph Lauren Corporation with the original collection "Polo". Success was not long in coming, and Ralph Lauren can now look on a fashion empire that is in a class of its own. In addition to men's, women's and children's collections, perfumes and cosmetics were soon added to the Lauren portfolio. L'Oréal acquired the licence for the Ralph Lauren men's and women's fragrances, from then on selling them as part of its luxury products segment.
Men's fragrances by Ralph Lauren
The men's fragrances, in their precious, stylish flaçons with the Lauren logo of the polo player, are targeted at sporty and stylish men. The various fragrances convey everything that makes up the modern man of today: a spirit of adventure, yearning for freedom, sportiness and sophistication. Whether
Safari For Men
, the fragrances
Sport Man
,
Polo Blue
and
Black
or the
Big Pony Collection
for the new generation of young, trend-conscious men – Ralph Lauren men's fragrances fit perfectly with the character of the modern man.
Women's fragrances by Ralph Lauren
Ralph Lauren women's fragrances form the counterpart to the men's fragrances. The perfumes
Safari
and
Romance
, the Eau de Toilette Spray
Ralph
and the
Big Pony Collection
were designed specifically for the modern woman: sometimes exotic and extravagant, sometimes luxurious and feminine, feisty and spirited or bold, strong and beautiful. Ralph Lauren's women's fragrances are as unique as the modern woman.