Produkte von Roberto Cavalli
The Italian fashion designer Roberto Cavalli amazes people not just with his fantastic clothing but …
Learn more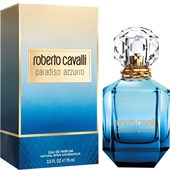 Roberto CavalliParadiso Azzurro Eau de Parfum Spray
€ 74.95
/ 75 ml
BP: € 999.33* / 1000 ml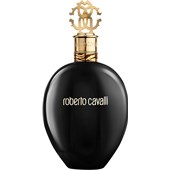 Roberto CavalliNero Assoluto Eau de Parfum Spray
€ 71.95
/ 75 ml
BP: € 959.33* / 1000 ml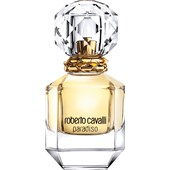 Roberto CavalliParadiso Eau de Parfum Spray
€ 74.95
/ 75 ml
BP: € 999.33* / 1000 ml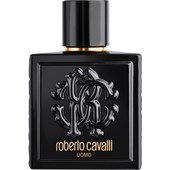 Roberto CavalliUomo Eau de Toilette Spray
€ 65.95
/ 100 ml
BP: € 659.50* / 1000 ml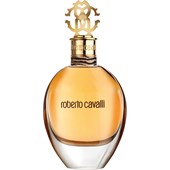 Roberto CavalliRoberto Cavalli Eau de Parfum Spray
€ 59.95
/ 50 ml
BP: € 1,199.00* / 1000 ml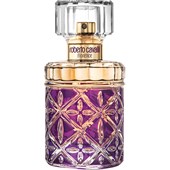 Roberto CavalliFlorence Eau de Parfum Spray
€ 39.95
/ 30 ml
BP: € 1,331.67* / 1000 ml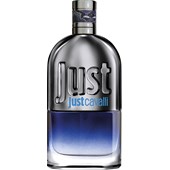 Roberto CavalliJust Cavalli Man Eau de Toilette Spray
€ 58.95
/ 90 ml
BP: € 655.00* / 1000 ml
4,5/5 AggregateRating
Roberto Cavalli
The Italian fashion designer Roberto Cavalli amazes people not just with his fantastic clothing but also the elegant fragrances in his collection. Cavalli's most famous perfumes are probably the women's fragrances "Serpentine" and "Roberto Cavalli". "Serpentine", the symbol of which is the snake so typical of Cavalli, has an oriental note, whilst "Roberto Cavalli" is more floral. But the Florence-born designer also offers men's fragrances. "Roberto Cavalli Uomo" is an elegant and also exciting perfume with an aromatically woody scent that ensures a freshness kick at the same time. "Roberto Cavalli Him", on the other hand, is intended more for young men. It exudes sex appeal and abandon, yet is also warm and sensuous.
Did you know?
Just Cavalli is a creation by the fashion house Robert Cavalli, which was founded by the Italian designer of the same name. The company has been around since 1970 and is still managed by its founder. Unlike the high-priced main collection, Just Cavalli is aimed at a younger target group instead. Fashionably, the focus is on denim, casual looks, and jeans. The second line is the biggest range after the primary collection and can be fund in the medium price segment, even though it is still considered branded or designer fashion.
Casual and luxurious fragrances for a youthful line
Cavalli perfume has its own sub-segment within the company, under whose name a total of four women's fragrances are sold. Just Cavalli, Cavalli Nero Assoluto, and two creations named after the designer. The fragrances are aimed at cosmopolites with high sophistication, are extremely creative, and were developed by internationally renowned perfumers. Cavalli Nero Assoluto has a black and gold design and exudes luxury, self-confidence, and a feeling of wilderness. In addition to the Eau de Parfum, the elegant fragrance is also available as a shower gel and body lotion. The fragrances captivate with their imaginative flaçons and can be fund in the medium to high price segment.
Cavalli perfume for men and women
The Cavalli perfume from the Just Cavalli line is available as both a variation for men and a creation for women. The large "Just" imprint features on all products: the Eau de Toilette as well as the shower gel and body lotion. The fragrance is sexy and provocative, wild and seductive.