Skin care and of Tosca
As a homage to the eponymous opera by the Italian composer Giacomo Puccini, the house of Mäurer & Wi…
Learn more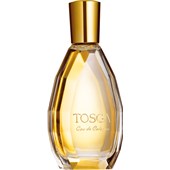 ToscaToscaDabber BottleEau de Cologne Splash Bottle
BP: € 272.40* / 1000 ml
5/5 AggregateRating
Tosca Skin care and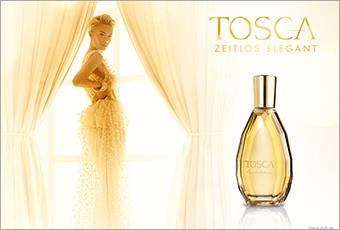 As a homage to the eponymous opera by the Italian composer Giacomo Puccini, the house of Mäurer & Wirtz GmbH & Co. KG created the perfume Tosca in 1921. The women's fragrance, which has been created for ladies over 50, is among the most widely sold perfumes in the world, and 80 years later, it is still being created according to the same recipe. The unmistakable, floral scent note of the perfume turn this women's fragrance into a timeless classic.
The women's fragrance represents timeless elegance to this day
Because nowadays, women's fragrances are not just limited to perfumes, Tosca is available as a fragrance and skin care series for women. Alongside the eau de parfum, the world-famous brand name offers many other products for daily care for the mature woman. The floral fragrance composition from roses, jasmine, lily of the valley and narcissus is also continued in the numerous other care products and gift sets. Tosca is a perfume for women, who love and value the extraordinary.