Produkte von Bill Blass
Bill Blass was born 1922 in Fort Wayne and died in 2002. With his own design house the US-American w…
Learn more
5/5 AggregateRating
Bill Blass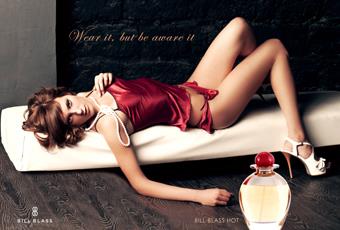 Bill Blass was born 1922 in Fort Wayne and died in 2002. With his own design house the US-American was an internationally renowned fashion creator, who enjoyed tremendous popularity mainly in the 1960s. At the time his creations caused such a hype that even different puns were developed with his name, which should henceforth bis used as slogans for his own lines. Today, the Bill Blass brand also markets various fragrances which are based on the light, carefree and almost floaty style of their creator.
Luxurious fragrances for men and women
Perfumes from the house of Bill Blass join exclusive essences in a light and floaty combination creating pleasant fragrances for all occasions - made especially striking by their extravagant nuances. Our renowned women's lines include Nude, Hot, Basic Black and Amazing Woman, whilst the men can rely on our classic fragrance Amazing Men. The perfumes are supplied in flaçons designed in a classic oval form with an extremely elegant and appealing look.