Produkte von Jesus del Pozo
Since the 1990's the Spanish designer brand Jesus del Pozo has created sensual fragrances for men an…
Learn more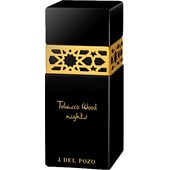 Jesus del PozoThe Nights CollectionTabacco Wood NightsEau de Parfum Spray
BP: € 1,029.50* / 1000 ml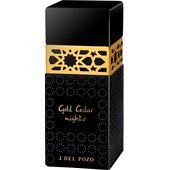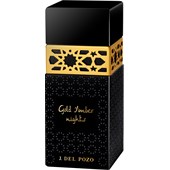 Jesus del PozoThe Nights CollectionGold Amber NightsEau de Parfum Spray
BP: € 1,029.50* / 1000 ml
5/5 AggregateRating
Jesus del Pozo
Since the 1990's the Spanish designer brand Jesus del Pozo has created sensual fragrances for men and women. The perfumers from the Iberian peninsula always come up with something new and refreshingly different. Florals meet oriental spices, ensuring an exciting fragrance experience in a perfume.
Spring scents and Arabian nights
The brand offers women two new and exciting scent creations.Jesus del Pozo in White is a spring composition of florals such as bamboo and orchid, bergamot and jasmine, as well as magnolia and freesia, rounded out with a sensual touch of musk.Jesus del Pozo in Black is fragrant revelry in black with ingredients such as liquorice and lily, lilac and peach, jasmine and vanilla, as well as a touch of patchouli and musk. Both scents are offered in a stylish spherical 30 ml bottle in either white or black. For men there is Arabian Nights Man as Eau de Parfum with a cross section of oriental fragrances, from saffron and patchouli to sandalwood, cedar and amber. The black and gold packaging for the 100 ml bottle is also excitingly oriental.