Cr7 perfume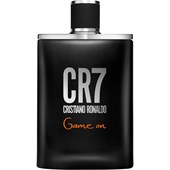 Cristiano RonaldoCR7Game onEau de Toilette Spray
€ 43.95
/ 100 ml
BP: € 439.50* / 1000 ml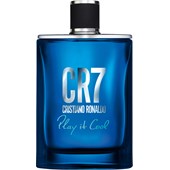 Cristiano RonaldoCR7Play It CoolEau de Toilette Spray
€ 43.95
/ 100 ml
BP: € 439.50* / 1000 ml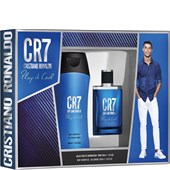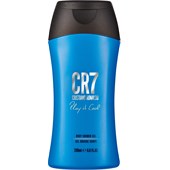 Cristiano RonaldoCR7Play it CoolBody Shower Gel
€ 8.95
/ 200 ml
BP: € 44.75* / 1000 ml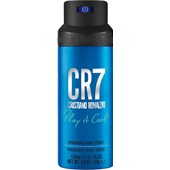 Cristiano RonaldoCR7Play it CoolBody Spray
€ 8.95
/ 150 ml
BP: € 59.67* / 1000 ml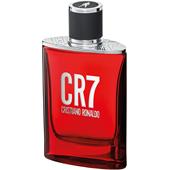 Cristiano RonaldoCR7 Eau de Toilette Spray
€ 43.95
/ 100 ml
BP: € 439.50* / 1000 ml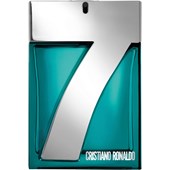 Cristiano RonaldoCR7OriginsEau de Toilette Spray
€ 28.96
/ 30 ml
BP: € 965.33* / 1000 ml
5/5 AggregateRating
CR7 perfume: Charismatic men's fragrances, and not just for fans
Cristiano Ronaldo is one of the greatest football players in the world. Over the course of his career, he has held numerous Golden Shoe awards, won several Champion's League trophies and has been named world's player of the year more than once. As time went by, he became one of the most important personalities in both the world of football and in the world of fashion and men's fragrances. Fans of the passionate footballer can enjoy a special fragrance experience with a CR7 perfume.
CR7 perfume will awaken your curiosity
Themen's fragrances from Cristiano Ronaldo channel the values and lifestyle of the football star himself. They are the embodiment of his passion, his inspiration and his winning mentality. The fragrance creations convey his drive to keep on pushing the boundaries, opening up new horizons and growing through challenges.
Eaux de Toilette from Cristiano Ronaldo are perfect for every season, mood and occasion. They are ideal for men that enjoy a confident, casual and cool lifestyle, just like the football star himself. With his fragrant creations, he wants to inspire his fans to strive for excellence, confidence and dedication.
Eau de Toilette by Cristiano Ronaldo: Timeless, masculine compositions for real winners
Cristiano Ronaldo's passion goes beyond football alone. He puts just as much energy and dedication into developing his fragrances, which enjoy global fame under his brand CR7. All CR7 fragrances have one thing in common: They leave a long-lasting impression, and are timeless and attractive. His début fragrance was already characterised by its classic, masculine notes that reflect the style of charismatic men with luxurious, exotic and mysterious nuances.
Ronaldo shows off his cool side with an Eau de Parfum that combines gentle, citrusy nuances with sensual musk and aromatic fougère notes. Ripe mandarin, bergamot and pear enliven the senses in the top note. They flow into airy ocean accords, hypnotic lavender and spicy cardamom. Paired with nuances of the exotic tonka bean and amber-coloured wood, the CR7 perfume exudes freshness and energy.
With a wooden, fruity Eau de Toilette by Cristiano Ronaldo, you can turn night into day. It combines velvety cashmeran, mysterious tonka bean and soothing cedar and guaiac wood with a touch of cardamom. The fragrance is rounded off by elemi resin, summery lavender nuances and delicate violet blossoms. With its refreshing notes of green apples, shaved ice and papaya, this creation is perfect for bold, positive men that are ready for a new adventure.
Cosmetic products complement the Eau de Toilette by Cristiano Ronaldo
Alongside fragrances with wooden, spicy or refreshing notes, parfumdreams also offers various body care products such as body sprays and shower gels by Cristiano Ronaldo that complement the individual fragrance lines perfectly.
The products boast bright colours and easy-to-use, simple designs that put the emphasis on the product inside. They envelop you in a long-lasting fragrance and promise excellent skin care.
Shop CR7 perfume: order exciting men's fragrances at parfumdreams
At parfumdreams, you will find a wide range of fragrances by Cristiano Ronaldo. In2016, the football star launched CR7, a line of charismatic, masculine perfumes. These are perfect for bold, positive men looking for something special. With the right shower gel and body spray, you immerse yourself in a world where anything seems possible. At the same time, you refresh your body and senses.