Hello Kitty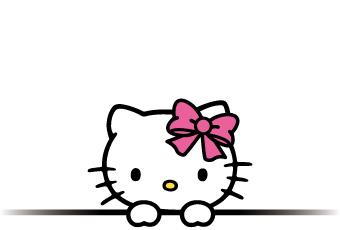 Today, Hello Kitty has become far more than just a little cat with a sweet bow and funny whiskers. The striking cat was developed in 1974 in Japan, but only really made her market breakthrough at the turn of the century. The cat is seen as a luck charm in Japan and is marketed on countless products for children and adults. Hello Kitty has also arrived in the worlds of scent and make up and the company distributes various ranges, which differ from each other not only in scent but also in their beneficial effects.
Playful products with the sweet kitty cat
. While the little cat appeals especially to children, mostly thanks to her bright colours and sweet face, the skincare and make up products are also available for adults. Additionally, several marginal products from Nemo, Barbie and Mickey/Minnie are also marketed under the cosmetic label Hello Kitty. The nourishing products all bear the iconic figure and are wonderful gifts. Regardless of their comprehensive beneficial effects, they are sure to harvest envious glances and are a playful, decidedly friendly eye-catcher in the bathroom.