Fragrances of Ulrich Lang New York
Ulrich Lang worked with fine art publishers in New York and as a product manager for L'Oreal Germany…
Learn more!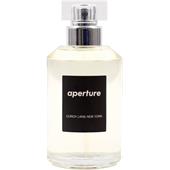 Ulrich Lang New York Fragrances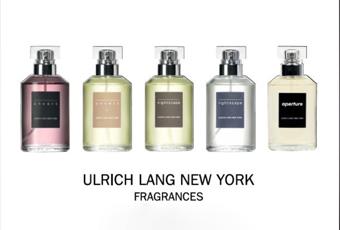 Ulrich Lang worked with fine art publishers in New York and as a product manager for L'Oreal Germany. In 2003, he founded his fragrance company in New York's Greenwich Village, where he combined his passions for contemporary photography and perfume. His grandmother already had a hair dresser's salon with an adjacent perfumery, so he cultivated a good nose for fragrances for a reason.

Between 1998 and 2000, he established the online art portal artnet.com, which also trained his eye for contemporary photography. His passion for it became even stronger.

In 2002, Ulrich Lang came up with the idea of combining fragrances and photography. He created the fragrance ANVERS (Antwerp), where he found a young photography dealer, who embodied exactly what his fragrance promised. He was therefore the perfect face for the fragrance. ANVERS quickly became famous and landed in the best stores in Europe and North America and even became the embodiment of luxury in the United States.

It was followed by three other fragrances, such as Anvers 2, Nightscape and Lightscape. The packaging carried spectacular photography designs. Anvers even became a finalist at the Rising Star Awards 2006 in New York, and Lightscape was nominated for the German perfume prize Duftstar.