Bottega Veneta perfume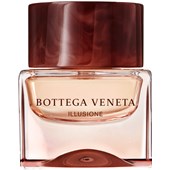 Bottega VenetaIllusione Eau de Parfum Spray
BP: € 2,498.33* / 1000 ml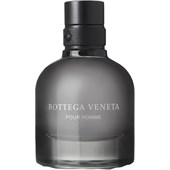 Bottega VenetaPour Homme Eau de Toilette Spray
BP: € 1,679.00* / 1000 ml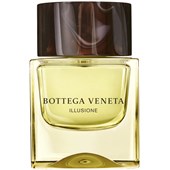 Bottega VenetaIllusione Eau de Toilette Spray
BP: € 1,699.00* / 1000 ml
5/5 AggregateRating
Bottega Veneta perfume – the quintessence of bella Italia
The Italian luxury label Bottega Veneta also embodies Italian style in the memorable perfumes it offers. Bottega Veneta is actually known for its exquisite leather goods. But since 2011 Bottega Veneta fragrances for women and men have been available for purchase. Bottega Veneta perfume is created in collaboration with Coty Inc. This New York based perfume and cosmetics company goes back to the legendary François Coty, who founded his company in Paris in 1904.
The following perfumes by Bottega Veneta are especially popular:
Bottega Veneta Illusione: This Bottega Veneta fragrancewas introduced in 2019 and has meanwhile given its name to an entire perfume line. Illusione, the women's perfume by Bottega Veneta brings a breath of fresh air to its surroundings. The intense aroma profile begins with zesty bergamot and fruity blackcurrant before delicate orange blossom and sensuous fig leaves come through. Olive wood and tonka beans give the fragrance a sensual finish.
Bottega Veneta Illusione Pour Homme: Even men find perfumes by Bottega Veneta irresistible. This men's fragrance by Bottega Veneta starts with distinctive juniper berry in the top note. Then resin, pepper and sage unfold their spicy aromas. Patchouli and leather give the base note warmth and depth.
Furthermore, the range at parfumdreams contains other perfumes by Bottega Veneta at great prices.
Fragrance by Bottega Veneta: Simple elegance
The Italian designer brand Bottega Veneta focuses on simple elegance in all its products. This is already evident in the bottles of the perfumes by Bottega Veneta. Free from any kind of embellishment, they impress with the elegance of the line alone. This is very much in keeping with the tradition of the company, which to this day has dispensed with a logo. The brand slogan also expresses this attitude: When your own initials are enough.
A consistent focus on quality has made Bottega Veneta famous. The name means "Venetian Atelier", taking up the tradition of the arts and crafts of Venice. Since its founding in 1966, the label has conquered the world with its original weaving technique called "Intrecciato". In specialist circles, this technique is regarded as an advancement in craftsmanship due to its high quality. Even Andy Warhol was once a fan of Bottega Veneta.
Shop Bottega Veneta perfume at great prices
Although Bottega Veneta fragrances, like all the other products of the label, have been popular with the international jet set for a long time, the brand has stayed close to nature. The home of the label is the small town of Vicenza in the Veneto region, which is controlled by the capital Venice. The Dolomites and also Lake Garda and the Po Valley are the inspiration for products and fragrances. A wide selection of Bottega Veneta perfumes is available at parfumdreams at amazing prices.