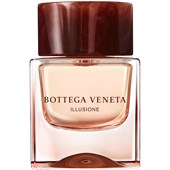 Bottega VenetaIllusione Eau de Parfum Spray
€ 56.95
/ 50 ml
BP: € 1,139.00* / 1000 ml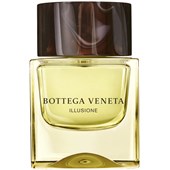 Bottega VenetaIllusione Eau de Toilette Spray
€ 67.95
/ 50 ml
BP: € 1,359.00* / 1000 ml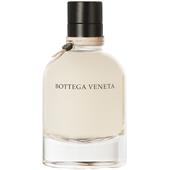 Bottega VenetaBottega Veneta Eau de Parfum Spray
€ 98.95
/ 75 ml
BP: € 1,319.33* / 1000 ml
Fragrances of Bottega Veneta
Bottega Veneta, an Italian luxury brand specialising in leather braiding techniques, presents its fi…
Learn more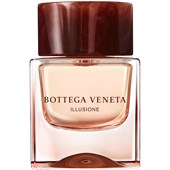 Bottega VenetaIllusione Eau de Parfum Spray
€ 56.95
/ 50 ml
BP: € 1,139.00* / 1000 ml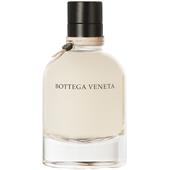 Bottega VenetaBottega Veneta Eau de Parfum Spray
€ 98.95
/ 75 ml
BP: € 1,319.33* / 1000 ml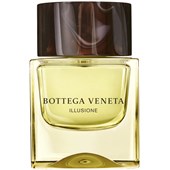 Bottega VenetaIllusione Eau de Toilette Spray
€ 67.95
/ 50 ml
BP: € 1,359.00* / 1000 ml
5/5 AggregateRating
Bottega Veneta Fragrances
Bottega Veneta, an Italian luxury brand specialising in leather braiding techniques, presents its first fragrance. The fashion house introduces its very first perfume with the simple name of Bottega Veneta. The perfume presented by the brand as a floral and leathery chypre fragrance, is inspired by the Venetian hinterland. The nose behind the composition is Michel Almairac von Robertet, who used notes of bergamot, pink pepper, sambac jasmine, oak moss and patchouli for the composition. The face of the campaign is Nine d'Urso, the daughter of French model icon Inès de la Fressange and Italian art dealer Luigi d'Urso.
Did you know?
Highest quality craftsmanship in leather goods and perfume - the perfect fit!
Bottega Veneta was founded in the mid-1960s and initially concentrated on manufacturing select leather goods. This also involved an extremely unique weaving technique for leather, which was developed by the company's leather craftsmen. The craftsmanship and use of no large logos even inspired Andy Warhol, who insisted on shooting a promotional video for the label. With its roots in working with leather, it's no wonder that the first perfume by Bottega Veneta was a men's fragrance. This tradition is continued today with Bottega Veneta pour Homme. It is only natural for leather to be the main theme in Bottega Veneta's fragrances, and this is also crucial to the success of the aromatic men's fragrances such as Bottega Veneta pour Homme.
The women's fragrances, on the other hand, celebrate the flora of the Province of Venice and are an elegant blend of
sensuality
, tradition, and sophistication. A Bottega Veneta perfume is always a little work of art too, whether it is a Bottega Veneta perfume for women or men. Of course, the 140 or more stores that the company operates today offer the exclusive leather goods, fragrances, and even entire skin care ranges for men and women. Did you know that Bottega Veneta means "Venetian workshop"? Today, the name is considered to have two meanings. The first shop was actually in Venice but the label has also founded a school to counteract the decrease in leather craftsmen. This doesn't just protect the art of leather-working; it also supports young talent.